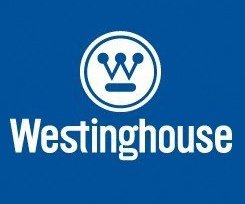 "This strategic cooperation with Hutní montáže is an excellent example of how Westinghouse is committed to buy where we build," said Randy Galm, Westinghouse vice president.
PRAGUE (PRWEB) September 11, 2012
Westinghouse Electric Company today is pleased to announce a strategic cooperation with Czech construction/installation company Hutní montáže a.s., in preparation for the potential construction of Westinghouse AP1000® nuclear power plants in the Czech Republic and regionally.
If Westinghouse is awarded the AP1000 project in the Czech Republic, in response to its competitive tender submitted to Czech utility ČEZ, Hutní montáže would be responsible for performing the vast majority of the mechanical installation and corresponding construction testing, including assembly and installation of the containment vessel (CV). This potential scope of supply represents a very significant portion of the total plant construction. Hutní montáže could also provide heavy lifting cranes and rigging to offload, transport on-site and set components into the plant, including modules, the CV, and major nuclear steam supply system (NSSS) and balance of plant equipment.
The strategic partnership marks a further important milestone in Westinghouse's ongoing initiative to develop local partners and deliver a highly competitive tender to ČEZ for the construction of two AP1000 reactors at the Temelín nuclear power plant site. It follows a number of important Memoranda of Understandings between Westinghouse and major Czech companies, notably I&C Energo a.s., Metrostav a.s. and Vítkovice a.s., in an effort to establish a strong, diverse and high-quality local supply chain.
"This strategic cooperation with Hutní montáže is an excellent example of how Westinghouse is committed to buy where we build. If we build here, our local Czech partners will have a high-value scope of supply and opportunities for long-term sustainable growth," said Randy Galm, Westinghouse vice president, Europe, Middle East and Africa, Nuclear Power Plants Business and Project Development. "Additionally, Westinghouse adheres to internationally recognized American Society of Mechanical Engineers Codes and Standards. Through this agreement with Westinghouse, Hutní montáže will additionally benefit by applying these standards globally, beyond the nuclear industry."
Miroslav Přecechtěl, Hutní montáže a.s. chairman of the board of directors said: "Our role within the Westinghouse team if selected would create substantial new capabilities in areas which would expand our range of products and services and gain access to regional nuclear and non-nuclear opportunities. We are very pleased to be identified as a potential key partner for the AP1000 Temelín 3 & 4 project."
The AP1000 has been designed to make use of modern modular-construction techniques, which allow many more construction activities to proceed in parallel. This reduces the calendar time for plant construction, thereby reducing the cost of money and the exposure risks associated with plant financing. These construction techniques are already being utilized with great success in the U.S. and China, and represent a very significant percentage of the total plant construction.
Westinghouse Electric Company, a group company of Toshiba Corporation, is the world's pioneering nuclear energy company and is a leading supplier of nuclear plant products and technologies to utilities throughout the world. Westinghouse supplied the world's first pressurized water reactor in 1957 in Shippingport, Pa., USA. Today, Westinghouse technology is the basis for approximately one-half of the world's operating nuclear plants, including more than 50 percent of those in Europe.
Hutní montáže a.s. is an established and the biggest firm in the sector of construction, installation, repair and maintenance of industrial facilities and power generation units and infrastructure in the Czech Republic. Hutní montáže is significant member of the Vítkovice Machinery Group. Hutní montáže operates in the sector of structural steel delivery and installation, steel bridge construction, equipment installation, cranes and construction machinery rental and engineering and business activities. In addition to the domestic market, Hutní montáže is increasingly focused on foreign markets, especially in Germany, Slovak Republic, Scandinavia, the Netherlands and South America.