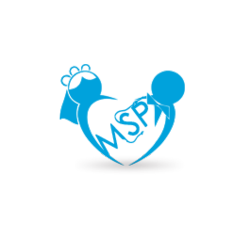 Make Some Plans puts all the vendors you need in one single place
Pittsburgh, PA (PRWEB) December 12, 2012
Although a couple's wedding day is intended to be one of the best and most celebrated, the truth is that wedding planning is often a stressful process. Due to the variety of vendors that are needed and time constraints, getting everything together can seem like an overwhelming task. As a result, the arduous process of wedding planning can sometimes take away from the actual event at hand. Fortunately, there is a new online resource that can help couples cover every aspect of their wedding and alleviate much of the stress.
Make Some Plans is a website that takes the hassle and guess work out of wedding planning. Make Some Plans simplifies wedding planning by allowing visitors to conveniently find local wedding and event planners all across the United States. To accomplish this, Make Some Plans has a listing of vendors in every state and most major cities. This includes the best wedding venues, photographers, florists, limo rentals, dresses, tuxedos, DJ's, salons and caterers. Whether the wedding is large, small or in between, Brides and Grooms can quickly and conveniently find all the vendors they need in their area.
Instead of searching through local publications, the Yellow Pages, search engines, etc., Make Some Plans puts all the vendors they need in one single place. It works by first selecting which type of vendor is needed. Brides and Grooms can then choose which state and city that their wedding will be in. From there, it will show a list of some of the top wedding vendors including their company name, address and contact information. Couples can also view each vendor's profile and get reviews from previous customers so that they get a better idea of their level of professionalism. Lastly, there is a link to each vendor's website so couples can find even more information if needed.
The simple and intuitive navigation of this website makes it possible to find what they need to make a successful wedding. Even if they have limited computer skills, they can locate the vendors with ease. This website is also great because it can accommodate nearly any budget. Regardless if it's a small gathering of close friends and family members or a large scale event with thousands in attendance, couples can find the vendors that meet their specific needs. Since they have access to some of the top entertainers all over the country, couples can also rest assured that their guests have a great time.
About Make Some Plans
Make Some Plans is one of the premier online resources for wedding planning. Visitors can find a wealth of information to help them plan out every last detail of a wedding and ensure that the event goes down without a hitch. For more information, click here.