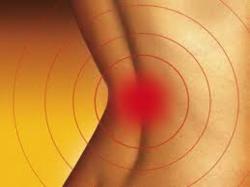 Dr. Christine Rogers, A New Westchase Chiropractor That Is Tampa's Choice for Pain Relief
Tampa-Westchase, FL (PRWEB) May 07, 2013
Dr. Christine Rogers and her staff of caring, experienced professionals are in the practice of delivering the most effective chiropractic techniques available, which greatly helps to relieve many common ailments, such as muscle and back pain, stress, and more.
Elan Wellness Center prides itself on being able to deliver the highest quality of care in chiropractic protocols and treatments for back pain in all of Tampa Bay. The center is quickly and widely becoming known as the Westchase chiropractor of choice for many individuals in the community whom suffer from several different types of injuries and who suffer from all kinds of chronic pain.
"You probably know about my long and successful career in football...I took some vicious hits from players nearly twice my size. Thankfully, I had the durability to withstand these tackles or I never would have succeeded or last as long as I did. Chiropractic services were the key to keeping me in the game," says Jerry Rice, former professional NFL player whose career spanned nearly twenty years in a testimonial video.
Equipped with the proper tools and the latest therapy techniques, this Westchase chiropractor is the most adept at providing its patients with the pain and recovery processes needed in the Tampa Bay area and beyond. When patients visit this Westchase chiropractor, they are guaranteed to receive the most comprehensive and inclusive treatment protocols available to modern science.
But science isn't the only tool at this Westchase chiropractor disposal; the Elan Wellness Center has a full staff of caring and experienced professionals that can meet any patient's needs. No matter the injury or ailment, Elan Wellness Center has become the trusted choice of so many individuals because of their ability to deliver such an effective level of relief and comfort.
"Our focus is on providing the best, most caring health care services available to people here in the Tampa Bay area. And it's our ongoing commitment to them and to ourselves as professionals that we can reach that particular goal. We want every one of our current patients, as well as those who might be looking for an experienced, attentive health care provider, that we take our role and responsibility very seriously. Simply put, the patients come first and we strive to meet their needs by continually educating ourselves about medical advances and procedures," a spokesperson explained.
About
Dr. Christine Rogers is a chiropractor in Westchase, at the Elan Wellness Center, that specializes in Chiropractic care. She is a Life University graduate who utilizes a variety of chiropractic manipulative procedures and techniques including Diversified chiropractic adjustments, Thompson Drop and low force Activator. For more information about chiropractic back pain relief, please phone the Elan Wellness Center at (813) 855 - 0001, or visit their office at 11329 Countryway Blvd, Tampa, FL 33626. The Elan Wellness Center website, offers online paperwork for new patient convenience. The website can be accessed online at: http://www.elanwellnesscenter.com