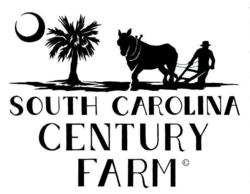 Supporting farmer's markets also means supporting the community
Pendleton, SC (PRWEB) May 17, 2013
Five South Carolina Tourism Regions have partnered to released the 2013 Peaches and Berries brochure. Pendleton District, Old 96 Tourism, Discover Upcountry, Olde English District, and Thoroughbred Country feature Upstate and Western South Carolina u-pick farms, farm markets, and produce stands where South Carolina Grown fresh foods can be purchased.
Listed by county, farmer's markets are also featured, offering a wide variety of operating days and hours. Some even offer family entertainment and community involvement opportunities.
Listed in the brochure are Anderson County's Anderson Farmer's Market and the Pendleton Farmer's Market. In Pickens County, Clemson Farmer's Market, Easley Farmer's Market, Clemson University Farmer's Market and Six Mile Farmer's Market. In Oconee County are Fair Play Farmer's Market, Foothills Heritage Market, Seneca Farmer's Market, Walhalla Farmer's Market and Westminster Farmer's Market.
"There is likely a farmer's market near you, wherever you may wander in the Upstate," said Les McCall, Curator of the Bart Garrison Agricultural Museum of South Carolina and Coordinator of the South Carolina Century Farm Program. The purpose of the brochure is to help visitors and residents find these healthy food outlets and to assist farmers and produce stand owners in expanding their reach in the community.
The markets offer a variety of opportunities for the whole family. In Clemson, the Clemson Farmer's Market is open Fridays from 3:30-6:30 p.m. and also offers monthly programs and classes along with children's activities, concessions and movie nights on-site on the first Friday market of each month through the season. Pendleton Farmer's Market is open on Thursdays from 4-6 p.m. and Foothills Heritage Market is open on Saturday from 8 a.m. to noon, providing hours that allow for accessibility in anyone's schedule.
"Supporting farmers' markets also means supporting the community," says McCall.
There are several local farms that offer pre-picked or pick-your-own experiences and are open year-round or seasonally. "Pick-your-own and the farm market experiences offer children the opportunity to see their food in a different way than their view of it on supermarket shelves," states McCall.
Denver Downs Farm Market on SC Hwy 76 is open Monday – Friday from 9 a.m. to 6 p.m. and on Saturdays from 9 a.m. to 5 p.m., seasonally Memorial Day through Labor Day. Chattooga Belle Farm, located in the mountains of Oconee County, is open Thursdays – Saturdays from 9 a.m. to 5 p.m. and Sunday from 1 – 5 p.m., March 31st through the fall. They are also open for lunch in Belle's Bistro Sunday through Tuesday if interested in making a day out of visiting the farm, vineyards and getting in a round of disc golf. The Happy Berry is open June 1 to early September and features pick-your-own blackberries, blueberries, figs and more. Walker Century Farm, a South Carolina Century Farm, is open Friday and Saturday from 2-5 p.m. year round.
The Peaches and Berries brochure for Upstate and Western South Carolina is an excellent guide to the operating hours, produce selection and location of these "slow-food" outlets. The brochure also includes fresh fruit and berry recipes - South Carolina style. Please visit the Pendleton District Commission website, http://www.pendletondistrict.org, to download a copy of the brochure or for more information.
Pendleton District Commission is pleased to announce the Grand Opening Event for the Bart Garrison Agricultural Museum of South Carolina on June 21 beginning at 4:45 p.m. and ending at 8:00 p.m. Stay tuned for more information on this event and future museum programming.
About the company:
Pendleton District Commission is an organization that promotes the arts, history, travel and tourism throughout Anderson, Pickens, and Oconee Counties. Pendleton District Historical, Recreational, and Tourism Commission was established in 1966 by the South Carolina Legislature to promote historic preservation and tourism in Anderson, Oconee, and Pickens Counties of South Carolina. The Commission is governed by nine Commissioners, with three nominated by each Legislative Delegation of the three counties represented. Within the district, visitors may enjoy scenic views of the Blue Ridge Mountains, go white water rafting, attend one of many local events, explore hiking trails in National Forests or Jocassee Gorges, spend time boating or fishing Lake Hartwell, Lake Keowee, or Lake Jocassee, or absorb the region's history at one of historic sites or museums. For more information, please visit http://www.pendletondistrict.org.