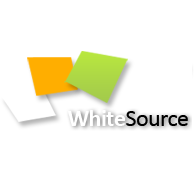 Jenkins CI is a leading platform, used by top organizations. The new integration further reduces the OSS reporting burden from developers, by automatically and continuously monitoring newly added open source components
New York, NY (PRWEB) December 12, 2012
White Source, the leading provider of SaaS Open Source Lifecycle Management solutions, announced today the release of a new Jenkins integration. The new integration enables software developers to automatically detect the addition of a new open source component, automate the decision process according to company OSS policies, and keep their OSS inventory up to date. White Source Open Source Lifecycle Management allows customers to increase productivity, while mitigating legal, business, and technical risks. The new integration adds to the recently released Apache Maven Plugin, Red Hat OpenShift Integration, JetBrains TeamCity Integration and the Open Source JNinka Scanner, providing companies of all sizes with the most convenient and cost-effective solution to address their open source license management needs.
White Source provides a comprehensive, yet simple to use, and very affordable solution for companies that need to manage their open source assets and ensure license compliance and control. With White Source, software developers can avoid common pitfalls such as lawsuits, penalties and lost business. Developers and managers use White Source's free cloud-based solution to track, audit and report on open source components throughout the software development lifecycle.
Jenkins CI is the leading open-source continuous integration server. Built with Java, it provides over 400 plugins to support building and testing virtually any project. The Jenkins integration continuously and automatically detects and analyzes information about new open source components as they are added by developers - without any overhead.
"Our goal is to simplify the open source management process as much as possible. Jenkins CI is a leading platform, used by top organizations. The new integration further reduces the OSS reporting burden from developers, by automatically and continuously monitoring newly added open source components," said White Source CEO Rami Sass. "We will continue to simplify and improve the service and make White Source Software even easier to adopt, use and maintain."
White Source Software is a cloud-based software-as-a-service solution for managing open source licenses. White Source offers a free package that includes all basic open source license management and control functions. In addition, it offers a paid Premium subscription and Enterprise package. To start using White Source with Jenkins, see details at http://www.whitesourcesoftware.com/White_Source_jenkins_Integration
About White Source
White Source is the leading provider of SaaS solutions for Open Source Lifecycle Management that is comprehensive, yet easy to use, and very affordable. Our solutions enable companies of all sizes to fully realize the advantages of open source software, while mitigating the legal, business and technical risks. The White Source solution features a dynamic repository of information about Open Source modules and their licenses that keep users informed about the latest legal and technical issues. Our patent pending process automation technology makes it easy to implement the best practices for open source usage and to make the right decisions for the organization. Founded in 2011 by experts in business process automation, compliance and security, White Source is a privately held company with offices in New York and Tel Aviv. For more information, visit White Source – Open Source License Management at http://www.whitesourcesoftware.com/