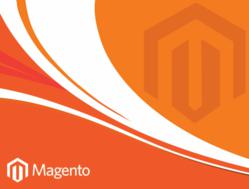 Aside from creating strong, integrated and high performing eCommerce platforms, Magento allows us to reduce development time.
Leicester (PRWEB UK) 28 February 2013
Recent developments on the high street paint an unfortunate picture, wherein companies competing for dominance are now simply fighting to survive. The most notable example of late being HMV, a formerly unbreakable company which shattered under their own weight. Inconsistent pricing and a reluctance to modernise their online storefront was often cited as a reason behind their path to bankruptcy.
If businesses hope to compete, regardless of their size and real estate, they need to present an accessible and integrated online presence. Individuals increasingly expect to find products and services through the internet, and maintaining a professional and visible online platform is essential.
In light of this, Williams Commerce have today announced their new Magento development services, targeted at bringing quick, comprehensive and stable eCommerce solutions to companies nationwide. An open source platform, Magento allows the company to create robust and flexible content management systems for their clients, allowing for centralised updates to catalogue content and pricing at the click of a button. The Magento development platform benefits from a robust and intelligent architecture, allowing for multitudes of optional extensions to be installed providing useful and specific features. When utilised by an experienced developer, new functions can be integrated extremely quickly while preserving site stability.
Williams Commerce's Head of Digital Development was available to comment on their new Magento-focused services, and how they hoped to improve their services. "For most businesses, investing in eCommerce is no longer an optional decision. The high street is continuing to suffer, and being able to compete means having an accessible online presence. Aside from creating strong, integrated and high performing eCommerce platforms, Magento allows us to reduce development time for a basic template website. This means small businesses can get their site up and running quickly and cost effectively, and spend more time making sales and improving visibility through Search Engine Optimisation."
eCommerce could be thought of the way companies interact and trade with consumers, though SEO is the tool which introduces consumers to the company initially. Each business can tailor themselves to a unique demographic, and by moving up in search rankings for specific terms relevant to that group. Magento offers a variety of plugins and extensions which are highly beneficial to SEO, which combined with Williams Commerce's experienced Search Marketing team allow for a strong, unified digital marketing strategy.
Based in Leicester, Williams Commerce are a digital marketing agency providing comprehensive eCommerce solutions. Through Magento development and targeted Search Marketing, they intend to help more clients gain significant ground in the competitive online market.