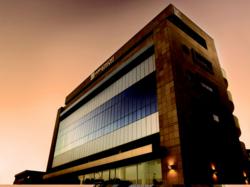 Over the years, Windsor has received several awards for its innovative products, services and customer support and was ranked as one of the top 10 CIFs based on capital reserves in 2013.
Limassol, Cyprus (PRWEB) June 18, 2013
Windsor will soon be celebrating its 25th anniversary by launching a brand new, unique product, guaranteed to enhance investors' trading experience.
The new product is not to be revealed yet. However, investors can subscribe to Windsor's mailing list and be among the first traders to hear the news.
Windsor Brokers Ltd. is one of the most long standing brokers in Cyprus. Its story actually began when a group of Directors with an industrial background since 1956, were contemplating on expanding their family business.
In 1985, the Directors began drafting their business plan to establish a financial services company. This plan soon unraveled a new venture under new corporate strategies.
At that time, there were hardly any regulations with regards to financial services in Cyprus and the Middle East other than for local stock trading. For this reason, they decided to cooperate with one of the most renowned legal offices on the island as they were convinced that the industry would sky rocket in the near future.
In 1988, Windsor was established and began its operations with only a handful of employees after being the first company to receive an Introducing Broker license from the Central Bank of Cyprus. A few years later, Windsor was granted a new license by the Central Bank to act as a principal broker. With the rapid development of this new sector, regulation for financial investment firms shifted from the Central Bank to the Cyprus Securities and Exchange Commission, 'CySec'.
The birth of online trading came with the debut of the Internet and gradually took over phone trading. "Windsor was the first broker in the MENA region to take up the challenge and open up the world of online trading to investors of all levels instead of only financial analysts, bankers and high net worth individuals. Windsor had actually created and adopted the term 'lot' for FX trading, simplified account statements as well as the calculations rollovers - commissions and was the first broker to offer the first version of the Metatrader platform-MT3", said Mr. Abuaitah proudly, CEO of Windsor Brokers Ltd.
Financial firms were continuously flourishing and relocating to Cyprus as the island's entry to the EU in 2004 made the financial sector boom to an international scale.
The Windsor Business Center, inaugurated in the year 2007 by the then Cypriot Minister of Finance, was meticulously designed so as to ensure organized expansion and high volume trading without compromising quality. The building was fully equipped with high-tech surveillance systems, internal procedures and top notch technologies to provide the team with a professional working environment and efficient service to clients and business partners.
Windsor passed through several events that shook the financial industry worldwide over the past 25 years; political and economic instabilities, the collapse of major corporations, regulatory changeovers, 9/11, power blast in 2011, the recent crisis of two Cypriot banks and many more. What has kept Windsor going is its solid structure, risk management policies, compliance with regulations, its conservative stance on gradual and solid development as well as its long-term relations with employees, clients, Business Introducers and associates.
Over the years, Windsor has received several awards for its innovative products, services and customer support and was ranked as one of the top 10 CIFs based on capital reserves in 2013.
About Windsor Brokers Ltd.
Windsor Brokers Ltd. is licensed/regulated by CySec (Cyprus), EEA authorized by the FCA (UK), registered with the AMF (France) and BaFin (Germany) and complies with MiFID.