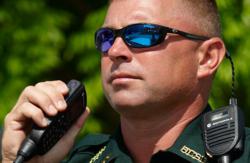 Orlando, Florida (PRWEB) December 13, 2012
Wireless Technology (WTEC), a leading dealer of Motorola products and services is now helping public safety officials by providing them with a variety of systems and solutions important for real time connectivity and assistance in critical moments.
Emergency responders and law enforcement officers have always needed the ability to communicate safely and efficiently, enabling them to react in a moment's notice. WTEC is now assisting these public safety needs by providing them with intelligent and cost effective Motorola systems.
Motorola two-way radios are an important tool for teams and officials in all sectors of public safety, allowing them to work faster and more efficient in critical situations, increasing both productivity and connectivity. In addition to two-way radios, public safety teams are using systems like MOTOBRIDGE, a seamless and effective correspondence platform where information can be shared and applications can be run simultaneously.
With better systems and solutions, all public safety sectors can improve their network communication and efficiency, which means more lives are being saved and communities are getting safer. Voice and data systems, two-way radios and other response solutions are the backbone of central communication in the public safety sector, allowing seamless connectivity in crucial moments.
WTEC is helping both law enforcement and emergency response personnel with intelligence and cost effective systems that are public safety-specific, fitting their network needs. WTEC has even developed an online resource (http://www.motorolapublicsafetysolutions.com) for their innovative federal safety products, as a center for expanded information. Their solutions include a full range of effective communications products that are among the most innovative in technology, reinforced by strong customer support services.
---
About Wireless Technology
Wireless Technology is a Motorola Authorized Dealer and a Motorola Premier Service Partner located in Central Florida. We provide high quality, affordable wireless communication systems, products and services.
To learn more about Wireless Technology's public safety solutions, visit http://www.wtecmss.com