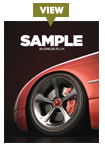 Our professional designers layout artwork choices to draw the reader to the most important information right away.
Business Plan Writers Nationally (PRWEB) May 17, 2013
Wise Tips: Make Your Business Plan Stand out
"Catching the attention of potential investors is a lot like winning an extremely competitive game," said Joseph Ferriolo, director of Wise Business Plans, which provides individualized, custom-designed business plans for startups and expanding businesses. "You have to get out ahead of the others on the field by being smart and strong and by having a strategy for success."
In the business plan crafting process, good strategy hinges upon knowing how to make the most of your strengths and finding the right research to showcase.
"We help clients pinpoint the details and information to emphasize within their executive summaries and throughout their complete business plans," said Ferriolo. "Our professional designers then use layout and artwork choices to draw the reader to the most important information right away."
Quality research and thorough financials can also set entrepreneurs a parts from less-prepared competitors, he said..
"Our market research and demographic information is top-notch and up-to-date," Ferriolo said. "We help our clients stand out from the crowd and put them in a position to succeed from the very moment their plan is placed into a potential investor's hand."
Wise Business Plans (http://www.wisebusinessplans.com), staffed with professional MBA writers, researchers and financial experts, is a trusted partner for businesses across a broad spectrum of products and services. Our mission is to empower our client base through the creation of affordable, professional business plans filled with applicable strategies that place them in the best position to realize success in all phases of their respective business growth cycles.