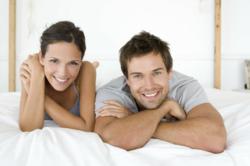 When you visit our office, your overall oral health and smile is our top priority. We believe that a brighter and healthier smile is a process that requires an aware and conscious effort from both sides, you and our practice. 818-962-1141
Woodland Hills, California (PRWEB) December 02, 2012
Dr. Kaveh Kanani, Woodland Hills cosmetic dentist utilizes state-of-the-art technology to provide patients with natural looking teeth that are straight and white without surgery or the need to wear braces. At Around the Corner Dental Health Spa, Dr. Kanani's patients can have white teeth through the application of porcelain veneers. As a Woodland Hills cosmetic dentist, Dr. Kanani thoroughly understands the procedure, which is used to fix a variety of cosmetic problems.
Individuals who have uneven teeth, problems with wear and tear, permanent stains, worn enamel or other problems can have straight, white teeth through the application of porcelain veneers. The course of action usually takes three separate visits. At the first visit, Dr. Kanani examines the patient's teeth and discusses the procedure and expected results with the patient. During the next visit the teeth are prepared for the veneers and an impression of the teeth is taken so that the veneers can be created. On the third and final visit, Dr. Kanani will place the veneers and shape them so that they fit perfectly and match the adjacent teeth.
As an skilled and highly regarded cosmetic dentist, Dr. Kanani uses porcelain veneers because they resist stains better than other materials. In addition, porcelain reflects light in a manner similar to natural teeth so it is an excellent material to use to mimic natural teeth. The porcelain veneers usually hold up very well for eight to ten years before a replacement is required. Proper care is a must since the veneers can be damaged.
At Around the Corner Dental Health Spa in Woodland Hills, CA, patients can discuss their options for porcelain veneers with Dr. Kanani. Because tooth enamel must be removed from the tooth before the veneer is attached, it's very important to weigh all the options for each patient individually. To see if veneers are right for you, Dr. Kanani is offering a free veneers consultation. Contact Nancy at Around the Corner Dental Health Spa at 818-962-1141.
"Our courteous and trusted staff are known for providing exceptional dental care with the highest level of comfort," Dr. Kanani said.
About World Renowned Woodland Hills Cosmetic Dentist Dr. Kaveh Kanani
Dr. Kaveh Kanani graduated from California State University, Northridge with bachelor's degree in Biology. He received his Doctorate in Dental Surgery from New York University and completed his residency in Hospital Dentistry in Woodhall Hospital in Brooklyn New York. Dr. Kanani received his certification from the American Academy of Implant Dentistry and completed series of Maxi courses in School of Dentistry, Medical College of Georgia in 2003, IMTEC 2002, Misch Courses 2004, school of CA Dentistry and ICOI. Dr. Kanani stays current with the latest dental technology by attending seminars all over United States. Dr. Kanani has been an associate in Dental Health Institute of West Los Angeles, Southern California Family Dentistry, and South Bay Dental in Gardena for over 4 years prior to opening his own practice in 2001. He is an Associate Fellow for International Congress of Oral Implantologists and AAID. He is also a member of IADA and Woodland Hills Chamber of Commerce.
Contact Woodland Hills Cosmetic Dentist [ Dr. Kanani at 818-962-1141 and mention Smile101 and take advantage of their Specials such as: Dental Implant specials ,$26.99 X-ray and exam and how to get your first regular cleaning complimentary.
For more information or to get expert advice contact Dr. Kevah Kanani at 818-962-1141 http://www.woodlandhillsdentalspa.com
Tusana Web Site & Internet Marketing