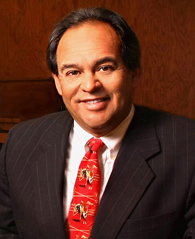 We urge every driver to take the cell-free pledge and share the information about how risky it is to drive while your attention is focused somewhere besides the road.
Yakima, Wash. (PRWEB) April 25, 2013
By designating April as Distracted Driving Awareness Month, safety experts are bringing needed attention to the dangers of using a cell phone while driving, Yakima car accident attorney Mariano Morales Jr. said today.
More than two-thirds of motorists said they talked on their cell phones while driving in the past month, according to a recent AAA Foundation study. And nearly one-third do so regularly. The tragic consequences: 3,331 people died and more than 300,000 were injured in distracted driving accidents in 2011.
"Our friends, neighbors and loved ones are being killed and hurt by distracted drivers every day," said Morales, whose firm represents victims of car accidents throughout Washington State. "We enthusiastically endorse the efforts of the National Safety Council to raise awareness of what has been rightly called an epidemic."
To combat the problem, the National Safety County (NSC) has set aside the month of April for education on distracted driving. The theme for 2013 is "What Were You Thinking?" The NSC's site includes statistics, links to research studies and an online pledge to drive cell-free.
Among the materials offered by the NSC to support Distracted Driving Awareness Month are:

"We urge every driver to take the cell-free pledge and share the information about how risky it is to drive while your attention is focused somewhere besides the road," said Morales, who has been named Best Attorney in the Yakima Valley six different years – in part because of his community involvement and dedication to motor vehicle safety. "This is especially important for teens and young drivers, who have grown up using cell phones and portable devices."
Distracted driving deaths increased 22 percent in a recent five-year period, according to a study published in the March 6 online issue of the Journal of the American Medical Association. During that same time frame, overall traffic fatalities declined.
Research shows that at any given daylight moment, about 9 percent of all drivers are talking on cell phones. "Statistically, drivers are 23 times more likely to crash if they are texting while driving," Morales said. "Handheld and hands-free phones are both dangerous. The smartest thing to do is simply hit the off button."
Morales, who represents distracted driving victims in the Tri-Cities (Richland, Pasco and Kennewick) and elsewhere in Washington, said an effective deterrent is to hold motorists financially responsible when their negligent inattention causes car accidents.
"Anyone in the Yakima Valley or across Washington who has been injured by a distracted driver – or the relatives of anyone who has been killed by one – should get immediate help from an experienced car accident attorney," he said. "The legal team at Mariano Morales Law will be happy to talk with you at no charge. We can discuss your case and advise you of your legal options. Together we can curb the risk of distracted driving."
About Mariano Morales Law
Mariano Morales Law is a full-service personal injury law firm serving clients in communities throughout Washington's Yakima Valley, including Yakima, Tri-Cities (Richland, Pasco and Kennewick), Wenatchee, Grant County and Chelan County. Mariano Morales Jr. started the firm in 1994. He has been voted "Best Attorney" in Yakima Valley six times by readers of the Yakima Valley Business Journal. The firm helps clients in product liability, car accident, truck accident, nursing home abuse and neglect and many other cases involving traumatic injuries or wrongful death. The firm's office is located at 1200 Chesterly Drive, Suite 180, Yakima, WA 98902 (local phone (509) 457-1948). To learn more, call toll free at (866) 972-0493 or use the firm's online form.