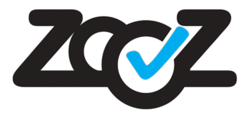 San Francisco, CA (PRWEB) April 23, 2013
ZooZ, an innovative startup that offers a consumer-driven payment platform, announced today that it has closed a Series A funding round in the amount of $2 million. The funding round was led by Portola Valley, CA-based XSeed Capital, with participation from existing investors lool ventures and Rhodium, both of which also contributed to ZooZ's seed round. This brings ZooZ's total funding to date to $3.5 million. The company will use this latest round of funding to add new product functionality, increase traction with retailers, solidify new partnerships, and otherwise build its presence in the rapidly expanding global payments market.
"ZooZ has already established an impressive track record with its market-leading mobile functionality in ways that are incredibly easy for customers to implement," stated Robert Siegel, the General Partner of XSeed Capital. "Our investment in ZooZ highlights the confidence we have in Oren and his team and their vision to optimize and transform the entire checkout experience."
Oren Levy, Co-founder and CEO of ZooZ, commented, "Our ability to close a robust Series A round in an increasingly crowded payments market underscores the strength and market potential of our approach. By focusing on creating a superior consumer checkout experience that ultimately leads to better conversion for retailers and developers, we've been able to clearly differentiate ourselves from the competition while attracting investors, partners and customers alike."
In the U.S. alone, the mobile payments market is exploding. In a recently issued report, Forrester Research predicts that spending in the U.S. mobile payments market will reach approximately $90 billion in 2017, a 48% compounded annual growth rate over the $12.8 billion that was spent in 2012. Whereas existing, in-app mobile payment providers have focused heavily on developer needs and backend transactions, ZooZ aims to capitalize on the massive market opportunity by offering a consumer-driven checkout platform that puts users' needs front and center throughout the entire checkout experience. As a consequence, ZooZ's unique checkout platform helps retailers reduce shopping cart abandonment and grow their business based on smart consumer insights, leading to better conversion rates for both retailers and developers.
ZooZ's Series A funding is the latest in a series of developments reflecting the company's brisk, multichannel expansion in the payments space, as evidenced by its exponential, month-over-month growth rate. Last May, ZooZ added an HTML5 mobile web and desktop version to its iOS and Android-compatible offering, giving developers in over 150 countries a fast, secure, and easy-to-use solution for integrating payment functionality into their mobile apps and sites, and enabling retailers to reach their consumers across all platforms.
About XSeed Capital
Based in Portola Valley, CA, XSeed Capital was founded in 2006 as one of the pioneers of the new venture industry. XSeed Capital works with entrepreneurs to build differentiated technology startups that dramatically change markets. The firm consists of serial entrepreneurs who appreciate the dedication, passion, anxiety and sleepless nights it takes to build something valuable from scratch. For more information, please visit http://www.xseedcap.com.
About ZooZ
Through its unique checkout platform, ZooZ offers a complete, secure, and easy-to-use payment solution for e-commerce websites and mobile apps. ZooZ provides retailers with a set of tools that enables them to increase shopping conversion rates, reduce shopping cart abandonment, and grow their business based on smart consumer insights generated by its platform. By focusing on users' behaviors and needs, ZooZ provides a standardized, branded, fast-and-easy checkout experience. Founded in 2010 by a team that includes a former executive leading VeriSign's Fraud Detection group, the privately-held company has partnered with leading payment gateways, processors, and e-wallets worldwide to ensure that both users and retailers enjoy full flexibility and the broadest of payment options. The company's patent-pending, bank-grade security technology also keeps user information secure in PCI-compliant servers. For more information, please visit http://www.zooz.com.