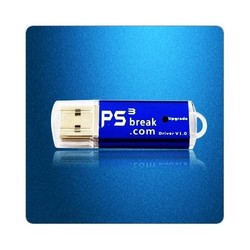 The PS3 Break Modchip, a revolutionary brand-new product, is powerful to break through all PS3 barriers, perfectly supports All Games.
(PRWEB) September 22, 2010
The PS3 BREAK Modchip, a revolutionary brand-new crack product after R4, N5, DSTT, R4i, DSTTi, are being sold worldwide now at TOMTOP.com. PS3 Break Modchip is powerful to break through all PS3 barriers, perfectly supports all games. People can find PS3 Modchip at China Electronics Wholesale website. The PS3 Break Modchip is currently the only Modchip on the market for the PS3 and it allows for instant gameplay of backed up games. Whether users choose to backup games onto their PS3 or onto an external hard drive, be sure they will work anytime and anywhere when using the one and only PS3 Break Modchip.
PS3 Break Modchip Features:
1. Reading speed will be 2 times faster and it makes users to play more smoothly.
2. Games can be copied and saved to internal or external hard disk, in this way, the expensive blue-ray driver and disc can be abandoned.
3. Plug & play USB port, the installation will be finished in a few seconds.
4. Homebrew software is supported.
5. Simple and clear illustrations will guide you to install step by step.
6. PS3 Break is compatible with all FAT and slim model.
The PS3 Modchip is also the only Modchip that is fully USB and follows an easy to use, plug and play, installation process, do it yourself in a matter of minutes. But first of all, users should make sure PS3 with Firmware 3.41 installed and a FAT32 formatted external USB storage with a copy of Backup Manager (manager.pkg)on it. (Copy to the root of the external USB storage).
The PS3 Modchip official price is $49.99. While it's available for sale at TOMTOP.com Online Shop only $39.99. To save more money, customers can get discount codes to save 10%!
About TOMTOP.com Online Shop
TOMTOP.com is a reliable China wholesale Online Shop since 2004, where you can buy China products at Best Price with Free Shipping and Free Coupons. TOMTOP.com mainly deals various daily use products, covering video games, computer accessories, Mobile phone parts, clothing, home and garden items, jewellery, media player, car accessory and so on.
Purchase this PS3 Break Modchip, please visit TOMTOP.com Online Shop.
###