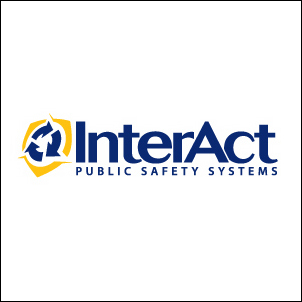 attacks on the power grid, 911 systems, and other critical infrastructure.
Winston Salem, NC (PRWEB) October 2, 2006
Winston-Salem, NC (PRWEB) October 2, 2006 -- InterAct Public Safety Systems, a leading supplier of public safety software used by local, state, national, and international government agencies, is announcing a package of digital video surveillance cameras specifically for protecting public safety answering points (PSAPs).
Law, fire and medical response teams rely heavily on dispatchers to let them know what to do and where to go. During Congressional committee testimony into post-September 11th security issues, Bill Caruso, press spokesman for Rep. Rob Andrews (D-NJ), cited concerns about "attacks on the power grid, 911 systems, and other critical infrastructure." In an effort to increase the safety and security of 911 dispatch centers InterAct has developed an affordable entry-level package of their intelligent digital video surveillance system, TrueSentry.
The TrueSentry starter kit is priced with PSAPs of every size in mind. The starter kit comes with four cameras to place in strategic locations, such as: entryways, hallways, parking lots, and inside the call center. The kit also comes with one TrueSentry Network Video Recorder (NVR) providing indexed archives of video data that is easier to search than the traditional VHS tapes used in older CCTV systems. However, CCTV cameras already installed can be integrated into the TrueSentry server to extend the life of existing equiment.
TrueSenty can be integrated into any computer aided dispatch system, and is already integrated with InterAct's CAD, for automatic dispatching and incident tracking. It can also be tied in to myriad access control devices such as door access pads and fire alarms.
Additional cameras and equipment can be purchased for added features and functionality such as integration into maps, video analytics, and protection from vandalism and harsh climates. The TrueSentry intelligent video surveillance system is ideal for monitoring geographically dispersed networks of cameras so cameras in court rooms and on communication towers can be easily monitored from one central location.
"For 30 years, InterAct has been well aware of the mission critical job dispatchers do," said Andrew J. "Flip" Filipowski, executive chairman and CEO of InterAct. "These tireless individuals have a selfless dedication to protecting the communities they serve. We wanted to provide an affordable way for them to upgrade their security systems and keep the people we all rely upon as safe as possible."
Pricing
The PSAP Security Kit starts at $16,400. Please visit the InterAct web site for more details about the PSAP Surveillance Starter Kit.
About InterAct Public Safety Systems
Since 1975, InterAct Public Safety Systems has been Making Connections for Life™ providing both stand-alone and fully integrated mission-critical public safety and homeland security systems and products. As the pioneers of the first three-screen E911 system 20 years ago, our passion for innovation is leading the way to Next Generation telephony, dispatch, records management, and mobile data systems. We're extending the definition of public safety with unique applications like intelligent digital video surveillance, alert notification, and crisis management systems. InterAct is a one-stop shop and sole point of contact for everything from furniture and hardware to large-scale custom system development. InterAct makes it possible for first responders from private, state, local and national agencies to decrease response times and increase their effectiveness in the communities they serve. Learn more at http://www.interact911.com or by calling 1-800-768-3911.
# # #