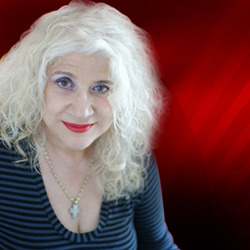 "Maria says, 'I do not play God; I give you your choices as I see them.' This says something about her approach and why so many people call on her for her abilities in psychic prediction and healing,"
Sugar Land, TX (PRWEB) March 18, 2010
Maria Papapetros, noted psychic advisor, consultant, and native of the island of Crete, will be in New York City March 18 through 25, 2010, and will then travel to Greece. In late spring, she will be relocating her main office to New York. Maria provides psychic prediction and healing services in and around Houston, Texas, New York, Athens, Greece and Los Angeles, California.
Qualified as both a psychic and healer, Maria Papapetros has been a psychic advisor to such celebrities as Demi Moore and Vanessa Williams, has appeared on television shows, including David Letterman, Good Morning Houston, Inside Edition and Fox News, and has been featured in a long list of print outlets such as New York Magazine and the LA Times and radio shows airing across the United States. Since her gift was discovered in 1970, Maria has trained extensively and shared her understanding of psychic awareness and para-psychological dynamics with many.
"Those with strong psychic abilities have served to further the field of psychic development, and Maria has played a unique role in this way. Consulting with clients, Maria brings a strong sense of reverence for the dignity of the individual to psychic readings and healing; she goes beyond her role as psychic healer and advisor too with her workshops and the resources she provides her clients," explains her business manager William Petropulos.
In addition to providing psychic readings from NYC to LA and from Greece to England, and serving as an off-screen consultant for TV and films, Maria provides training for psychics in the form of one-day Psychic Development workshops. She has also published two books on the subject of self-awareness, "The Psychic Life" and "The Psychic Innernet." These and a selection of meditation CDs are available online.
"Maria says, 'I do not play God; I give you your choices as I see them.' This says something about her approach and why so many people call on her for her abilities in psychic prediction and healing," says Petropulos.
Maria's abilities are called upon by many, from celebrities and other notable clients to many regular clients in LA, Texas, Greece and New York. Her ability to provide accurate psychic readings has also been requested by world leaders, government agencies and officials and the police.
More information about Maria Papapetros and her upcoming schedule is available at her website MPapapetros.com, where visitors can also register for a chance to win a free psychic reading with Maria.
About Maria Papapetros:
Psychic readings, private consultations, seminars and workshops from Maria Papapetros are available around the globe to those seeking greater self actualization, psychic predictions and meditation instruction. Private consultations are by appointment only and last between 30 and 45 minutes. Workshops and seminars provide instruction in creative meditation, training for psychics, guided visualization and other techniques that can be applied directly in everyday life.
Maria Papapetros - Intuitive Consultant
New York, New York - 212.935.4441
Sugar Land, Texas - 281.343.0500
Houston, Texas - 281.795.0753
Athens, Greece - 30.210.729.7311
Los Angeles - 310.725.0237
###