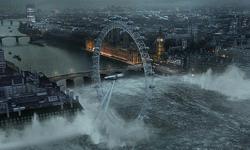 "Group consciousness seems to be split at the moment, between a belief that the world will end completely and the belief that there is a brighter and more evolved future waiting for us."
London, UK (PRWEB UK) 10 August 2012
In an exclusive interview with one of the UK's leading spiritualists, the subject of the world ending in December 2012 was addressed.
After being flooded with questions on the subject, Tara, a professional spiritual teacher, healer and regular contributor to spiritual counselling at Psychic Sight was drafted in, to talk about what she is anticipating over these final few months of the world as we know it and answer some of those questions.
People across the globe are preparing for the prophesised end of the world, or the point of "critical mass" as referred to by the Mayan Calendar. This ancient system of calendars ends on December 21st 2012, which is regarded by many as a forewarning of the point at which the world will end.
There are many theories on what will happen in December later this year, many believing that the world will end with an almighty apocalypse, with nature laying down its wrath in a cataclysmic chain of natural disasters, tearing the world into ruins.
Chinese businessman Tang Zongfu, is amongst those taking no chances and has constructed his own "Noah's Ark", an emergency disaster survival pod, costing £150,000 and 2 years of development, which he hopes is natural disaster proof and can even survive a nuclear meltdown.
Talking of these preparations Tara says, "for those of us who are highly attuned and sensitive to both our own and the earths energy systems, there is a feeling of the need to do more."
Psychics, fortune tellers and spiritualists are naturally amongst the first on the list, when it comes to people wanting to find out, how have they predicted this.
Tara talks of her ability to provide psychic readings, as well as tap into ulterior energy sources to gain insight and explains how she believes the future of the earth is intrinsically linked to the "group energy" being radiated by its inhabitants.
She believes the end of the world could be avoided by the power of positive thinking, meaning that as a group of individuals, the human race can affect their destiny through the power of more positive thought and the resultant energy that it would provide.
When asked if there is any evidence of this positive "group energy" making an impact, Tara cites an event from recent history,
"A good example of this was the 'harmonic convergence' which took place when thousands of people got together at exactly the same time in large groups all over the world, to meditate on world peace and chant 'ohm', which is known as the purest and most sacred sound in existence. This one act in itself is what was attributed by many to be what brought about a huge energetic shift for the earth and her inhabitants, which in turn brought about the positive changes between Russia and America during the 80's."
"The way that we can help ourselves and the earth is to heal ourselves and the earth. Many of us have already been doing this for years, but as we grow closer to the point of 'critical mass', which is December 2012 on the Mayan calendar, that inner urge to cleanse our energy is growing within many of us. This is what many people refer to as 'ascension' or when we will evolve into a higher dimension or more refined energy system."
She states, "group consciousness seems to be split at the moment, between a belief that the world will end completely and the belief that there is a brighter and more evolved future waiting for us. Each individual has a choice in what they believe and I personally choose to believe that we are moving into a new reality, where we will evolve in to that more refined energy dimension."
Finally, Tara was asked what she was doing to make sure she is prepared,
"December 2012 is now less than 3 months away, and I am looking forward to the next part of my journey and the positive changes that will happen before then. I figure it's better to have a mind that is full of positive thoughts and intentions for the future, so I chose to believe that our future and the future of the world will be a brighter and more evolved one and I for one want to try and help to make that happen."
For those interested in this take on what December 2012 has to offer, or those who have more questions about what their own future holds on a personal level, http://www.psychicsight.com offer a range of spiritual healing, counselling and psychic reading services.