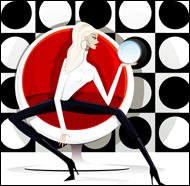 Johnson City, NY (PRWEB) March 20, 2007
Moonwhisper.com announced today that they will be adding a new venue for psychics to advertise their services via their new psychic classifieds section and paid psychic directory listings and will have the opportunity earn additional revenue from their personal website by promoting the new psychic affiliate program. These long overdue features will expand psychic's abilities to promote their services and earn extra commissions effectively, in addition to offering the users of the site who are seeking psychic readings to have many places to seek and search these services easily.
The psychics classified section will be available to all registered psychics on the website and will give them the opportunity to ad their psychic classifieds to the section of their choice for a minimal monthly fee. Psychics will also be able to upload photos and edit listings at any time. This feature is set to be released to psychics in April with at least 20 categories for psychics and new age professionals to target their ads.
The psychics directory is also an exciting development as the directory will include a much more advanced set of features and the psychic listings are search engine optimized to make them more accessible to search engine spiders which will increase the visibility of the individual psychic listings. This will also be offered for a minimal monthly fee and will provide an easy to use solution for professional psychics looking for more business. This feature is available now on the website and will be upgraded within the month of April to include additional categories and payment options.
The new and improved psychic affiliate program at Moonwhisper.com will offer a pay-per-click affiliate solution to interested webmasters and psychics . Affiliate users will be able to place a text, banner or live feed link on their websites and earn from .05 - .25 per click. This new psychic affiliate program is an attempt to increase the visibility of the website by providing a monetary incentive to drive new visitors who are willing to try the psychic readings provided. Qualified psychic webmasters will be able to sign up to promote the psychic readings on Moonwhisper and be paid monthly via paypal.
In addition to these new features Moonwhisper strives to keep its psychic reading offerings current and are always adding new and exciting content and features that serve to improve user experience and provide a highly visible place to psychics and psychic services to showcase themselves while incorporating useful news, articles and community features to help those seeking esoteric knowledge.
###