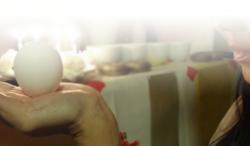 This is a very modern way, for my line of work, that I will use to showcase what I can offer, as a healer, to others within my local community.
Brooklyn Center, MN (PRWEB) December 12, 2012
FaLiThi Spiritual & Energy Healing located in Brooklyn Center, MN had been requested by KARE 11 News recently to collaborate locally and start a campaign that will help the growth of it's holistic healing business.
"This is a very modern way, for my line of work that I will use to show what I can offer, as a healer, to others within my local community." As PaLiChi, the owner, states. This will be different from a way older Shamans and the Hmong community are used to seeing, yet a new way to make available ancient healing in a modern society. As she mentions, "We must turn with the world and awake to new ways along with utilization of our ancient ways if we want to be part of the movement forward." The campaign will run starting this week. You can view it on Youtube as well.
In the olden days, villages were small and everyone knew each other somehow or someway and would call upon the Shaman for any and all healing needs. Nowadays, times and values of family and love have changed. Therefore, the "Modern Shaman" as she calls herself, "needs to use technology in a wise way to reach an audience too, especially if that is your soul purpose to use your natural gifts of healing to help others and make a living at the same time." This work that she does is greatly humble and brings appreciative value to many and already has too her local, national, and international clients who have experienced healing from her. A client comments on her healing that, "Chee is very good at what she does. If you need help seeing the future or to be spiritually centered Chee is the best person to go to. She has told me things that have come true and helped to guide me in my future. I would highly recommend her and have to other friends."
A short 10 minute phone consultation with her would allow you to know what she senses about your situation and help to determine which healing modality will help you best in your initial healing session with her.. FaLiThi Spiritual & Energy Healing helps to guide any person who seeks an alternative therapy to healing and with this movement to utilization of technology is only a small step for such ancient ways.