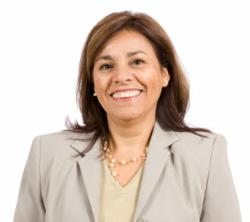 ... it's important that students realize how flexible a degree in psychology is.
San Diego, CA (PRWEB) December 11, 2012
Career prep site OnlinePsychologyDegree.org has recently been redesigned to provide enhanced services to students and graduates seeking careers in psychology. The site has always supported students considering the study of psychology, but the site has expanded to include support for graduates. The newly expanded site offers services that accommodate the current employment climate, helping psychology majors and graduates who have a degree in psychology explore career and advanced degree options.
"Many students are not clear on how valuable their degree in psychology really is," says David Donohue, site publisher. "They don't realize how many options are available. They think a psychology degree is only useful for those who want to work in counseling." Donohue goes on to explain that a psychology degree can lead to a career in, "human resources, marketing, advertising, school administration, law or even medicine. The options are almost limitless."
This is because psychology is, in its most basic essence, the study of human behavior. This understanding, combined with the accompany research, writing and presentation skills required of undergraduates studying psychology, provides an ideal foundation for a myriad of career opportunities.
"Of course a career as a licensed therapist or psychiatrist is a natural outcome for psychology majors," Donohue says, "but it's important that students realize how flexible a degree in psychology is. When you ask people about their career paths, you'll see that many psychology majors branch out, using that foundation as a springboard, propelling psychology degree graduates into satisfying careers." OnlinePsychologyDegree.org provides services that will help students identify exactly what type of undergraduate or advanced degree program (including specific focus) a student will need in order to prepare for specific career paths.
About OnlinePsychologyDegree.Org
OnlinePsychologyDegree.Org is a comprehensive guide site for students and graduates interested in pursuing a career in the field of psychology. The site provides resources such as school listings and descriptions, career descriptions and tips for maximizing educational opportunities and leveraging career potential. Students and graduates can learn more by visiting http://www.onlinepsychologydegree.org/what-can-you-do-with-a-psychology-degree/.