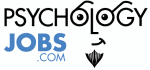 PsychologyJobs.com provides both job seekers and recruiters with the necessary resources to get ahead in the hiring process.
San Diego, CA (PRWEB) October 31, 2011
The newly redesigned website at PsychologyJobs.com has sparked interest from both job seekers and employers alike. The updated, user-friendly interface helps narrow job search criteria, ensuring the most relevant psychology positions are not overlooked. Additionally, employers benefit from the new, streamlined job posting process.
PsychologyJobs.com is an online job listing service for professionals in the psychology field. With PsychologyJobs.com newly redesigned site, psychology careers across the nation are easier to find than ever before. Job seekers can narrow their search by Location, Category, Keyword, Job Function as well as Industry.
The new website also features a section for employers to post job openings within their company. Employers who partner with PsychologyJobs.com have an affordable job posting alternative, giving them access to a highly targeted pool of potential candidates.
"The new design of our website has made searching for psychology careers simple. Job seekers have access to more tools and resources than ever before. We don't just list job openings - we also offer career advice, resume help, prospective outlooks for careers as well as continuing education and salary information. Our website provides both job seekers and recruiters with the necessary resources to get ahead in the hiring process," said David Kochanek, publisher of PsychologyJobs.com.
The redesigned website also now allows job seekers and employers to create personalized accounts. Through their accounts at PsychologyJobs.com, job seekers can easily upload current resume and cover letter documents so they are readily available when needed and keep track of the various positions for which they have already applied. Additionally, employers can use the personalized accounts to track current applicants, resumes received and positions available.
"We offer one of the largest national databases of psychology jobs available. Psychology professionals can find employment opportunities ranging from child psychology to forensic psychology, and beyond. Job seekers can utilize the free job postings and resources available while employers can post job openings for just $197, which are available for 30 days," says Kochanek.
In addition to job search capabilities, PsychologyJobs.com also offers career articles and advice for those who wish to start or further their psychology education.
About http://www.PsychologyJobs.com
PsychologyJobs.com is the definitive source for psychology careers that spans the entire nation. Job seekers can find psychology jobs in a myriad of industries, while employers can find potential candidates to fill positions in any field of psychology. PsychologyJobs.com offers simplified search options, career resources and resume critique to give job seekers an invaluable advantage in the recruiting and hiring process.
# # #