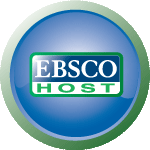 EBSCO Publishing and the American Psychological Association have signed an agreement that will enable PsycTESTS™ to be accessible via EBSCOhost®
Ipswich, MA (PRWEB) January 12, 2012
EBSCO Publishing (EBSCO) and the American Psychological Association have signed an agreement that will enable PsycTESTS™ to be accessible via EBSCOhost®, the most-used for-fee electronic resource in libraries around the world. PsycTESTS provides academic institutions, mental health centers, hospitals and government agencies access to descriptive summaries, full text and relevant citations on the development and assessment of tests and measures.
PsycTESTS serves as a repository for the full text (when available) of psychological tests and measures as well as a source of structured information about tests of relevance to psychologists and professionals in related fields such as psychiatry, management, business, education, social science, neuroscience, law, medicine, and social work. Updated monthly, PsycTESTS includes unpublished tests, tests developed by psychologists for which no source document has been located, and information about published tests available from commercial publishers.
Researchers in all fields of psychology will benefit from the diverse array of subject areas and types of tests covered in PsycTESTS including:

Developmental Measures
Scales for Beliefs, Relationships, or Expectancies
Aggression, Coping, or Functional Status Questionnaires
Racial and Ethnic Identity Scales
Resilience, Anger Response, or Substance Abuse Inventories
Physical Health Related Assessments
Personality Assessments
Educational Measures
Neuropsychological Assessments
Aptitude and Achievement Measures
Competency Measures
Occupational Measures
Intelligence Tests
Military Tests
PsycTESTS supports SmartLinking to other subscribed EBSCO databases, which allows users to easily follow an article citation in one database to the full text of that same article in another database. With this feature, PsycTESTS customers can easily link over to their other EBSCO psychology databases.
About EBSCO Publishing
EBSCO Publishing is the world's premier database aggregator, offering a suite of more than 350 full-text and secondary research databases and nearly 300,000 eBooks. Through a library of tens of thousands of full-text journals, magazines, books, monographs, reports and various other publication types from renowned publishers, EBSCO serves the content needs of all researchers (Academic, Medical, K-12, Public Library, Corporate, Government, etc.). The company's product lines include proprietary databases such as Academic Search™, Business Source®, CINAHL®, DynaMed™, Literary Reference Center™, MasterFILE™, NoveList®, SocINDEX™ and SPORTDiscus™ as well as dozens of leading licensed databases such as ATLA Religion Database™, EconLit, Inspec®, MEDLINE®, MLA International Bibliography, The Philosopher's Index™, PsycARTICLES®, PsycINFO® and RILM™. Databases are powered by EBSCOhost®, the most-used for-fee electronic resource in libraries around the world. EBSCO is the provider of EBSCO Discovery Service™ a core collection of locally-indexed metadata creating a unified index of an institution's resources within a single, customizable search point providing everything the researcher needs in one place—fast, simple access to the library's full text content, deeper indexing and more full-text searching of more journals and magazines than any other discovery service (http://www.ebscohost.com/discovery). For more information, visit the EBSCO Publishing Web site at: http://www.ebscohost.com.
EBSCO Publishing is a division of EBSCO Industries Inc., one of the largest privately held companies in the United States.
###