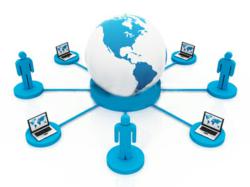 EMR software allows you to save both time and money, which is exactly what your healthcare organization needs to do in order to run more efficiently.
Denville, NJ (PRWEB) October 11, 2012
Many medical practices especially of today's era, are becoming more technologically advanced, some physical therapy practices and other healthcare facilities are switching to electronic medical records to save time, natural resources and provide a more pleasant experience for both patient and physician.
In concordance with doctor collaboration, electronic medical records have saved time by reducing errors as well as efforts of the medical staff, http://www.emrnews.com/electronic-medical-records-implementation-for-a-physical-therapy-practice/. Therapists can now focus more on attending the patients than with administrative issues.
Nitin Chhoda, a physical therapist and international marketing expert, just recently shared last month that EMR covers two of the most important aspects with regards to the healthcare industry. These are time management and resource management. EMR software allows practitioners to save both time and money, which is exactly what healthcare organization needs to do in order to run more efficiently. EMR software can help organization save time in a variety of ways. First and foremost, it makes doctor collaboration much easier.
"Physical therapy software allows therapists to do much more than simply document a patient visit," said licensed physical therapist Nitin Chhoda. "It provides practice owners with the freedom from cumbersome paper records, the need for storage space, shredding and time consuming transcriptions".
Chhoda was an early adopter of electronic office systems and uses them frequently for Therapy Newsletters and Clinical Contacts for mobile marketing.
Chhoda's office can be reached by phone at 201-535-4475. For more information, visit the website at http://www.emrnews.com.
ABOUT NITIN CHHODA
Nitin Chhoda PT, DPT is a licensed physical therapist, a certified strength and conditioning specialist and an entrepreneur. He is the author of "Physical Therapy Marketing For The New Economy" and "Marketing for Physical Therapy Clinics" and is a prolific speaker, writer and creator of products and systems to streamline medical billing and coding, electronic medical records, health care practice management and marketing to increase referrals. He has been featured in numerous industry magazines, major radio and broadcast media, and is the founder of Referral Ignition training systems and the annual Private Practice Summit. Chhoda speaks extensively throughout the U.S., Canada and Asia. He is also the creator of the Therapy Newsletter and Clinical Contact, both web-based services to help private practices improve communication with patients, delivery better quality of care and boost patient retention.