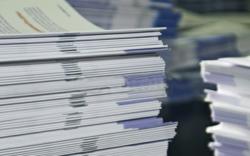 High quality EMR systems offer a complete physical therapy billing software tool that is built into a management tools dashboard.
Denville NJ (PRWEB) August 06, 2012
For most private practices, especially physical therapists who see patients two to three times a week, managing physical therapy billing codes, dealing with medical billing and coding can be a challenge. With the implementation of physical therapy management software, businesses can simplify their paperwork and focus on what matters most, patients.
An electronic medical record (EMR) solution provides medical practices with simple organizational solutions to eliminate paperwork and transfer the business electronically for faster access to all medical files of patients. One of the more compelling aspects of a physical therapy management system is the integration of billing and financial tools. High quality EMR systems offer a complete physical therapy billing software tool that is built into a management tools dashboard. The different tools offered are critical to helping run a medical business as smoothly and financially responsible as possible.
Those with a physical therapy practice are encouraged to implement an electronic medical system. Practices must have an EMR system by the end of 2014 under the HITECH Act deadline. With the exponential rise in computer and internet technology, it has revolutionized how business is done, and implementing a physical therapy management plan is the first step for practices to become more efficient and cost-effective.
EMR News provides medical and clinical professionals with the latest on electronic medical record information and news.
Chhoda's office can be reached by phone at 201-535-4475. For more information, visit the website at http://www.emrnews.com.
ABOUT NITIN CHHODA
Nitin Chhoda PT, DPT is a licensed physical therapist, a certified strength and conditioning specialist and an entrepreneur. He is the author of "Physical Therapy Marketing For The New Economy" and "Marketing for Physical Therapy Clinics" and is a prolific speaker, writer and creator of products and systems to streamline medical billing and coding, electronic medical records, health care practice management and marketing to increase referrals. He has been featured in numerous industry magazines, major radio and broadcast media, and is the founder of Referral Ignition training systems and the annual Private Practice Summit. Chhoda speaks extensively throughout the U.S., Canada and Asia. He is also the creator of the Therapy Newsletter and Clinical Contact, both web-based services to help private practices improve communication with patients, delivery better quality of care and boost patient retention.