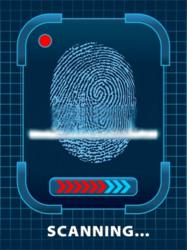 It is shown that during the implementation process, the use of physical therapy billing with EMR can be reduced up to 15% of costs compared to the paper or manual physical therapy billing.
Denville, NJ (PRWEB) April 24, 2013
"Electronic claim submission capabilities allow clinic owners to file for reimbursement from any location with Internet access. The system enables payers to deliver crucial correspondence and responses through the same claim submission system," said Chhoda.
EMR News website, created by marketing expert Nitin Chhoda, have uncovered an inside-concern focused on physical therapy billing and how it is affecting the turnaround time of a patient's bill. EMR which stands for electronic medical records has been labelled as 'The Future of Physical Therapy.' It lists how EMR software offers superior coding to reduce denial and errors that is supported by Nitin Chhoda, who clarifies this statement by saying: "I've been testing a brand new EMR system that's fully integrated with billing and it's mind-blowing. It uses cutting-edge technology and is engineered using an advanced technology like Java and responsive web design. It is, to physical therapy documentation, what Gmail was to email. For you, that means a simple, sleek and clean interface and not the clutter one that overwhelms you with what you normally expect." This shows that the general improvement in the medical software industry. EMR is rapidly improving, technically and helps our ecosystem as well.
According to Chhoda, the website clarifies the large factors that prove electronic medical record software to be beneficial to any medical practitioner. He is just one of the many experts in this field that sees the future potential of EMR systems in a medical work environment. It is shown that during the implementation process, the use of physical therapy billing with EMR can be reduced up to 15% of costs compared to the paper or manual physical therapy billing. Another beneficial factor in electronic billing is the security of information. Electronic claim submissions via EMRs are HIPAA-compliant, an extremely high and secure ranking for any electronic-medical service.
Chhoda also enlists the fact that old and out-dated medical record system that contain hidden-costs shall slowly be a thing of the past - this system shall be replaced with newer, web-based systems that shall stamp-out the surprise of hidden costs.
Here are just a few benefits of using an EMR system for physical therapy management and billing:
● Cheaper – newer systems shall be both more economical and efficient for use within practices.
● Universal - EMR systems can be adapted for use on many devices; Mac, PC, iPad and Android devices will be able to access data through the cloud.
● Medicare cap tracking, PQRS reporting, functional limitation G code reporting, authorization tracking, and certification tracking with standard features.
● Technology will allow the medical facility to be billed faster with 24/7 access
Chhoda's office can be reached by phone at 201-535-4475. For more information, visit the website at http://www.emrnews.com.
About Nitin Chhoda
Nitin Chhoda, PT, DPT is a licensed physical therapist, a certified strength and conditioning specialist and an entrepreneur. He is the author of "Physical Therapy Marketing for The New Economy" and "Marketing for Physical Therapy Clinics" and is a prolific speaker, writer and creator of products and systems to streamline medical billing and coding, electronic medical records, health care practice management and marketing to increase referrals. He has been featured in numerous industry magazines, major radio and broadcast media, and is the founder of Referral Ignition training systems and the annual Private Practice Summit. Chhoda speaks extensively throughout the U.S., Canada and Asia. He is also the creator of the Therapy Newsletter and Clinical Contact, both web-based services to help private practices improve communication with patients, delivery better quality of care and boost patient retention.