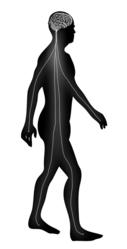 Understanding the underlying mechanisms of a stroke diagnosis will enhance the therapist's ability to determine specific rehab needs of the patient.
Franklin, TN (PRWEB) July 31, 2012
Physical and Occupational Therapists and Assistants treat patients and their impairments, not the diagnosis. Understanding the underlying mechanisms of a stroke diagnosis will enhance the therapist's ability to determine specific rehab needs of the patient. This course, with applications for patients in all therapy settings, will focus on the movement re-education needs required for basic daily function of the patient from an integrated approach based on neurologic science and orthopedics. This intermediate level course combines lecture and extensive lab time designed for participants to practice motor skills covered in lecture that will immediately enhance a clinician's ability to treat this population. Historic and modern approaches to stroke rehab such as: motor control theory, PNF, NDT, strength training, forced use paradigm, mobility and gait unloading and training will all be integrated into this movement training approach. Orthopedic concerns of the neurological patient and the hemiplegic shoulder will also be addressed.
This physical therapy continuing education course provides a systematic movement re-education treatment approach. Concepts presented will teach you how to utilize the fundamental movement patterns of the neurodevelopmental sequence to view mobility and static/dynamic stability problems in a more isolated setting. You will learn how to identify a patient's most dysfunctional movement pattern following stroke, or any other movement disorder, and reduce that pattern into its many underlying mobilizing and stabilizing actions and reactions that constitute function. As demonstrated in the labs, movement patterns can be assisted and facilitated, corrected (with manual therapy and prescribed proprioceptively enriched therapeutic exercise), and progressed. After completion of this course, the participant will have the information needed to evaluate and treat movement dysfunction. Participants will leave this course with a safe, progressive and evidence-based approach to allow for strong therapy outcomes regardless of therapy background or treatment setting.
John Wilson, DPT, MA, CSCS, earned his Masters degree in Physical Therapy from Loma Linda University in 1998. He has been an exercise physiologist for the past 15 years, earning a Masters degree in Applied Exercise Physiology from San Diego State University in 1993. John completed his Advanced Post Professional Clinical Doctorate of Physical Therapy program at Western University of Health Sciences in 2005. Dr. Wilson also is a Certified Strength and Conditioning Specialist through the National Strength and Conditioning Association.
Early in his career John focused on outpatient orthopedics and performance training. He spent two years as a research assistant at The Kasch Exercise Physiology Laboratory conducting performance testing/training of professional athletes (including the San Diego Chargers of the NFL) and exercise prescription of seniors in a community wellness program. His research at the lab with cyclists was subsequently published entitled Thermoregulatory Effects of Cycling in a Hyperconvective Environment. Though still active working with athletes, Johns emphasis the past decade has focused on geriatric orthopedics. Working with geriatrics in the LTC/SNF and outpatient setting has been rewarding. John spent 2005-06 providing internal geriatric strength training courses nationally, and was co-author of orthopedic training manuals for a national provider of skilled therapy.
His current working environment is as an Outcomes Manager for a large medical system. He utilizes outcomes research, evidence-based practice and professional experience to ensure efficient and effective outcomes for rehabilitation patients. Utilizing dynamic movement analyses, progressive resistive strength training, manual therapy and prescribed corrective exercises; Dr. Wilson has brought his performance approach to the geriatric population.
Check out the North American Seminars PT continuing education courses online that supplement this course material. This course is applicable for the Occupational Therapists, Physical Therapists, PTA, Athletic Trainer and COTA.
This PT Continuing education seminars will be presented on:
September 15-16, 2012 at Legacy Emanuel Medical Center – Portland, OR
October 6-7, 2012 Methodist Dallas Medical Center – Dallas, TX
November 3-4, 2012 St. Elizabeth Hospital Florence - Florence, KY
November 10-11, 2012 Houston NW Medical Center – Houston, TX
January 19-20, 2013 Baptist Hospital of Miami – Miami, FL
Visit Stroke Rehab - An Integrated Functional Movement Approach at healthclick.com for more info