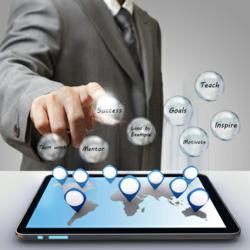 Sliding fee scales can be instituted, discounts offered, and the option of applying for a medical financing card should be offered.
Denville, NJ (PRWEB) January 07, 2013
"The key is to make it as easy and convenient as possible for patients to pay their bills, whether it's an insurance co-pay or the entire balance," said Chhoda. "Creating a self-pay program with an EMR eliminates the financial burden of outsourcing collections to an outside agency."
An EMR now provides the tools for therapists to collect client funds online with debit or credit cards through a patient portal. Funds can also be deducted from checking or savings accounts straigthaway. The system can be accessed by patients 24/7, clients can pay all or part of their bill, and they have the option of establishing one-time or recurring payments.
Chhoda added that an EMR also provides the means to remind patients of their outstanding debt via phone, fax, mail and email, along with text and voice messaging. Sliding fee scales can be instituted, discounts offered, and the option of applying for a medical financing card should be offered.
Approximately 50 percent of all bills go unrecovered and Chhoda said that whenever possible, clinicians should collect any amount that's owed at the time services are provided. Unemployment rates are still at an all-time high and practitioners will continue to see an increased number of self-pay patients as clients lose their health insurance when their jobs are terminated.
Perhaps the most challenging part of collecting payments is an overall shift in patient attitudes toward healthcare and Chhoda said it's critical for therapists to understand that change. Today's clients rely on health insurance for their every medical need. When that coverage disappears, they become self-pay patients, even if they don't have the funds to pay their bill. Clients will always choose paying the mortgage over their physical therapist.
Chhoda said clinicians have choices for self-pay patients and an EMR provides the means to initiate programs that allow clients to pay their charges over time and do so with a variety of methods. His new information about EMRs allows patients to obtain the treatments they need, while providing practitioners with new and innovative methods to collect their fees.
Chhoda's office can be reached by phone at 201-535-4475. For more information, visit the website at http://www.emrnews.com.
ABOUT NITIN CHHODA
Nitin Chhoda PT, DPT is a licensed physical therapist, a certified strength and conditioning specialist and an entrepreneur. He is the author of "Physical Therapy Marketing For The New Economy" and "Marketing for Physical Therapy Clinics" and is a prolific speaker, writer and creator of products and systems to streamline medical billing and coding, electronic medical records, health care practice management and marketing to increase referrals. He has been featured in numerous industry magazines, major radio and broadcast media, and is the founder of Referral Ignition training systems and the annual Private Practice Summit. Chhoda speaks extensively throughout the U.S., Canada and Asia. He is also the creator of the Therapy Newsletter and Clinical Contact, both web-based services to help private practices improve communication with patients, delivery better quality of care and boost patient retention.