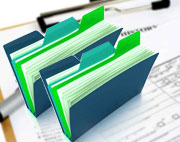 Finding a qualified service provider or physical therapy software will save the team from the technical workup.
Denville, NJ (PRWEB) July 02, 2012
The HIPPA-compliant electronic transaction covers documentation, healthcare claims, and healthcare remittance so many clinics and medical facilities are adapting to the physical therapy billing system. The software, according to Nitin Chhoda, an owner of a private practice himself, is rather an expensive investment but the benefits are innumerable if it is used properly. Medical organizations work hand and hand to make the EHR implementation a success.
The American Medical Association (AMA) provides fundamental rules in embracing the electronic medical record system.

Planning – the team should work together to outline critical stages of preparation, selection, implementation, and optimization of the EMR.
Communication – the staff should keep a constant communication with regards to updates about the project.
Select the right system – keep in mind the requirements of the DHHS and choose certified electronic health record technology. Finding a qualified service provider or physical therapy software will save the team from the technical workup.
Observe practices and document the process – visit a practice that currently adapts the EMR system and note the workflow process.
Run Data conversion – put the physical therapy documentation into practice before going live with the EMR system. Perform data conversion and billing process mockup.
Train staff – continuous training is necessary until the staff is adept enough to handle the software with accurate precision. This ensures the smoothness of the transaction.
By observing the rules of the thumb, one can benefit from the program and avoid the wastage of investment.
Chhoda's office can be reached by phone at 201-535-4475. For more information, visit the website at http://www.emrnews.com.
ABOUT NITIN CHHODA
Nitin Chhoda is a licensed physical therapist, a doctor of physical therapy, and a certified strength and conditioning specialist. He's the author of "Total Activation: The New 5 Step Fitness Mantra" and "Marketing for Physical Therapy Clinics." He's been featured in numerous industry magazines, major radio and broadcast media, and is the founder of Referral Ignition training systems, Private Practice Summit, the Private Practice Formula and the Private Practice Mastermind group. Chhoda speaks extensively throughout the U.S., Canada and Asia. He's the creator of the Therapy Newsletter, along with Clinical Contact, a web-based service that boosts patient arrival rates.