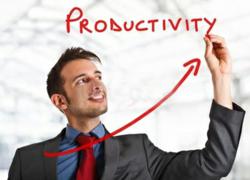 There are several physical therapy EMR systems available and each system has its own individual benefits and drawbacks.
Denville, NJ (PRWEB) September 08, 2012
In today's practice, physical therapy EMR systems provide facility owners with a simple, yet convenient method of accessing a patient's complete medical records. It includes treatments, procedures and prescriptions prescribed by other medical professionals which most patients can benefit as they are seeing more than one medical professional.
Traditional paper records, if still used in the 21st century, will be often vulnerable to any number of disasters because it does not actually survive in a fire, flood or other natural disaster. With that in mind, having EMR, which has been introduced just a few months ago, can very well be the only latest and effective method of accessing patient information after a devastating event. EMRs also provide documentation in the event that a physical therapist retires, relocates or dies. There's no cost involved for storing EMRs, as there are with paper records. EMRs eliminate the need for additional storage space, unlike paper records.
While the process of transitioning to EMR may seem overwhelming at first, Chhoda assures practice owners the effort is well worth it. Using physical therapy documentation software is an excellent means of simplifying and modernizing office procedures. EMR systems track patient contact information, procedures, billing and scheduling with a click of a mouse. Creating permanent patient records with physical therapy EMR is quicker and saves a great deal of time - time that can be used to spend with current patients, pursuing additional clients or for personal reasons.
There are several physical therapy EMR systems available and each system has its own individual benefits and drawbacks. Chhoda advises therapists to spend significant time researching EMR systems prior to purchase. It's essential to select an EMR that will benefit each individual practice best, http://physicaltherapypatients.com/physical-therapy-patients/physical-therapy-patients-101/.
Nitin Chhoda welcomes the opportunity to assist physical therapy practice owners in their search for EMR systems. Nitin Chhoda is an expert authority on the many cost-effective, timesaving ways EMR can help with physical therapy management. The EMR website is an excellent first step for practices who seek to transition from traditional paper records to EMR systems.
Chhoda's office can be reached by phone at 201-535-4475. For more information, visit the website at http://www.emrnews.com.
ABOUT NITIN CHHODA
Nitin Chhoda PT, DPT is a licensed physical therapist, a certified strength and conditioning specialist and an entrepreneur. He is the author of "Physical Therapy Marketing For The New Economy" and "Marketing for Physical Therapy Clinics" and is a prolific speaker, writer and creator of products and systems to streamline medical billing and coding, electronic medical records, health care practice management and marketing to increase referrals. He has been featured in numerous industry magazines, major radio and broadcast media, and is the founder of Referral Ignition training systems and the annual Private Practice Summit. Chhoda speaks extensively throughout the U.S., Canada and Asia. He is also the creator of the Therapy Newsletter and Clinical Contact, both web-based services to help private practices improve communication with patients, delivery better quality of care and boost patient retention.