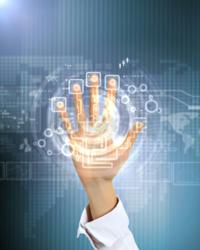 EMRs eliminate an era of hastily scrawled notes, relying solely on the memories of clients, and waiting weeks to receive reimbursements.
Denville, NJ (PRWEB) December 26, 2012
"Physical therapists have specialized needs and those requirements are often left unmet with one-size-fits-all systems," said Chhoda. "There are a lot of systems from which to choose, and it's essential to select wisely. It will save countless dollars and headaches down the road."
To be effective, an EMR must be fully integrated throughout all departments of the practice, offer specific capabilities, and be designed specifically for physical therapists if it's to assist clinicians attain their goals. Chhoda said an EMR must have the following attributes.

A web-based system that's HIPAA compliant, can be accessed from any location where an Internet connection is available, and is compatible with multiple browsers;
Provide extensive and detailed patient documentation that can be updated on the go and implemented with tablet technology;
The ability to send electronic reimbursement claims individually or as batch filings, and collect patient payments online via credit or debit cards;
Communicate, collaborate and coordinate with other healthcare professionals, hospitals, labs and pharmacies;
Flexibility to create custom forms and documents, and the ability to import notes and paper documents;
Patient portal that allows clients to complete office and health forms, view test results, and request medication refills;
Multiple means of communication with clients that includes phone, fax, text and voice messaging;
A system that includes the ability to deliver newsletters and take advantage of mobile marketing options;
Can be quickly implemented, is easy to learn and offers online training;
Include 24/7 technical support, bug fixes and access to new features as they become available.
EMRs eliminate an era of hastily scrawled notes, relying solely on the memories of clients, and waiting weeks to receive reimbursements. Chhoda's list of new and essential EMR attributes allows clinicians to make an informed decision on their selection of an EMR. Armed with Chhoda's tips, therapists can select EMR technology that will grow with the practice and help the practice to grow in the 21st century.
Chhoda's office can be reached by phone at 201-535-4475. For more information, visit the website at http://www.emrnews.com.
ABOUT NITIN CHHODA
Nitin Chhoda PT, DPT is a licensed physical therapist, a certified strength and conditioning specialist and an entrepreneur. He is the author of "Physical Therapy Marketing For The New Economy" and "Marketing for Physical Therapy Clinics" and is a prolific speaker, writer and creator of products and systems to streamline medical billing and coding, electronic medical records, health care practice management and marketing to increase referrals. He has been featured in numerous industry magazines, major radio and broadcast media, and is the founder of Referral Ignition training systems and the annual Private Practice Summit. Chhoda speaks extensively throughout the U.S., Canada and Asia. He is also the creator of the Therapy Newsletter and Clinical Contact, both web-based services to help private practices improve communication with patients, delivery better quality of care and boost patient retention.