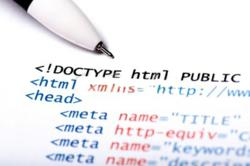 The system allows therapists to determine the average number of visits by each patient and identify at what level of treatment patients are ending their visits.
Denville, NJ (PRWEB) August 01, 2012
Existing EMRs are already a large part of physical therapy management and used to keep track of patient physical therapy billing coding, appointment history, and other pertinent information. Nitin Chhoda's expert research has found that EMR systems can also monitor the total number of new patients and referrals received each month. Physical therapy management staff can quickly see the amount of patients that scheduled appointments. The source of those referrals can be charted to discover where marketing efforts should be focused. The statistics provided by an EMR offers valuable information for therapists who want to expand their services, open a new facility, and determine staffing requirements.
EMR provides the tools for physical therapists to see how many visits are being cancelled, if the appointments are being rescheduled, and how soon. The system allows therapists to determine the average number of visits by each patient and identify at what level of treatment patients are ending their visits. The data presents a great deal of physical therapy management tips and marketing plan opportunities for facilities.
There is no denying that customer service is a direct reflection on patient satisfaction. Satisfied patients will continue to patronize a physical therapy facility. EMR is valuable in determining how many patients are receiving treatment, which procedures are being received and the amount of hours invested to deliver therapy services. This information creates valuable insight that can be used to schedule staff, offer new procedures and manage patient cases more efficiently for greater productivity and increased client satisfaction.
Nitin Chhoda's new uses for physical therapy EMR systems provide physical therapy practice owners and staff with new ways to monitor patient visits, referrals and gauge the success of their marketing efforts. Initially, an EMR can seem intimidating to practice owners, but Chhoda is certain these systems are well worth the effort. They effectively and efficiently provide physical therapists with high tech tools that provide enhanced customer service, increased revenues and help expand physical therapy practices.
Chhoda's office can be reached by phone at 201-535-4475. For more information, visit the website at http://www.emrnews.com.
ABOUT NITIN CHHODA
Nitin Chhoda PT, DPT is a licensed physical therapist, a certified strength and conditioning specialist and an entrepreneur. He is the author of "Physical Therapy Marketing For The New Economy" and "Marketing for Physical Therapy Clinics" and is a prolific speaker, writer and creator of products and systems to streamline medical billing and coding, electronic medical records, health care practice management and marketing to increase referrals. He has been featured in numerous industry magazines, major radio and broadcast media, and is the founder of Referral Ignition training systems and the annual Private Practice Summit. Chhoda speaks extensively throughout the U.S., Canada and Asia. He is also the creator of the Therapy Newsletter and Clinical Contact, both web-based services to help private practices improve communication with patients, delivery better quality of care and boost patient retention.