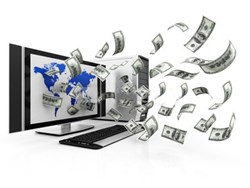 An integrated EMR will encompass the means to flag claims that contain potential problems and submit claims electronically via the Internet to expedite payments.
Denville, NJ (PRWEB) October 13, 2013
"Clinicians are trained to provide the best level of care possible to patients and the practicalities of business management aren't addressed," said Chhoda. "Meeting the changing rules, regulations and specifications of insurers is critical if clinic owners are to maintain a steady cash flow in their practice. To do that, it's essential for them to think like business owners if their clinic is to remain solvent and that means educating themselves about medical coding and billing."
He said that the first step practitioners should take is to implement an integrated EMR rather than a simple documentation software program. An integrated EMR will encompass the means to flag claims that contain potential problems and submit claims electronically via the Internet to expedite payments.
The next step toward avoiding reimbursement rejections is to employ a billing and coding specialist. An EMR provides the tools and a coding and billing specialist brings skill and expertise to a position that's essential to a clinic's financial health. The specialist will be fluent in medical terminology, cognizant of procedures and insurance plans, and have extensive knowledge of the coding necessary to accommodate reimbursements.
Medical coding and billing specialist is trained in methods of dealing with insurer disputes and collecting amounts owed by patients in the billing cycle. They're knowledgeable in the ethical aspects and legal ramifications of working with what is, essentially, classified information. Chhoda noted that a coding and billing specialist, along with an EMR results in 98 percent of reimbursement claims being paid within 30 days.
According to Chhoda, therapists must be aware of the economics of healthcare and ensure that staff members understand the principles. Providing patients with gauze, tape, wraps, braces and similar items is part of the treatment process and it's critical that clinics charge for the items. The cost of supplies is part of the practice's expenses and should be included in billing claims.
Physical therapy clinics walk a thin line between debt and solvency in today's economic climate. Chhoda's new tips provide inside insight into maintaining the financial health of practices through complete and thorough billing and coding to reduce denials and rejections, while expediting the turnaround on reimbursements.
Chhoda's office can be reached by phone at 201-535-4475. For more information, visit the website at http://www.emrnews.com.
About Nitin Chhoda
Nitin Chhoda PT, DPT is a licensed physical therapist, a certified strength and conditioning specialist and an entrepreneur. He is the author of "Physical Therapy Marketing For The New Economy" and "Marketing for Physical Therapy Clinics" and is a prolific speaker, writer and creator of products and systems to streamline medical billing and coding, electronic medical records, health care practice management and marketing to increase referrals. He has been featured in numerous industry magazines, major radio and broadcast media, and is the founder of Referral Ignition training systems and the annual Private Practice Summit. Chhoda speaks extensively throughout the U.S., Canada and Asia. He is also the creator of the Therapy Newsletter and Clinical Contact, both web-based services to help private practices improve communication with patients, delivery better quality of care and boost patient retention.