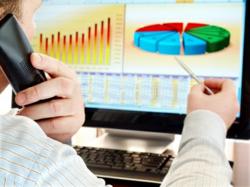 Now physical therapists and other medical personal can share data, eliminating the need for the patient to remember and know what information is needed.
Denville, NJ (PRWEB) December 01, 2012
Modern technology has made leaps and bounds as far as creating efficiency and streamlining operations in the physical therapy field. With the latest physical therapy software, patients can now be more involved in their own care through the self-intake process. This latest innovation in physical therapy management also allows patients to perform pre-visit registration, saving time and allowing the physical therapist time to review the information prior to the patient's visit.
EMR (electronic medical record) also greatly reduces the margin for error, as the information is readily available and can be shared with other medical professionals. As Nitin Chhoda states in the article, "A physical therapy documentation system offers clinic owners multiple ways to consult with other medical professionals the client has seen and confer with them to achieve a premium course of treatment. Communication is virtually instantaneous, eliminating long waits while written missives are transported through the postal service as in years past."
Physical therapy software also enables patients to easily request refills of prescriptions and pay bills remotely, which is particularly useful for those whose mobility is hampered. It also allows full integration of all information, capturing emails, as well as insurance and referral information, further eliminating risk of error. When the process is done manually, patients fill out paperwork and can easily forget or leave out pertinent data that would have a great impact on treatment. Now physical therapists and other medical personal can share data, eliminating the need for the patient to remember and know what information is needed.
Chhoda says, "Patient portals streamline many of the processes that are essential to the office, while ensuring that critical client information is obtained. Self-intake technology allows patients to take a greater role in their healthcare and provides therapists with the tools to provide a better level of service to more patients."
Nitin Chhoda is a licensed physical therapist, a doctor of physical therapy, and certified strength and conditioning specialist. His office can be reached by phone at 201-535-4475. For more information, visit the website at http://www.emrnews.com.
ABOUT NITIN CHHODA
Nitin Chhoda PT, DPT is a licensed physical therapist, a certified strength and conditioning specialist and an entrepreneur. He is the author of "Physical Therapy Marketing For The New Economy" and "Marketing for Physical Therapy Clinics" and is a prolific speaker, writer and creator of products and systems to streamline medical billing and coding, electronic medical records, health care practice management and marketing to increase referrals. He has been featured in numerous industry magazines, major radio and broadcast media, and is the founder of Referral Ignition training systems and the annual Private Practice Summit. Chhoda speaks extensively throughout the U.S., Canada and Asia. He is also the creator of the Therapy Newsletter and Clinical Contact, both web-based services to help private practices improve communication with patients, delivery better quality of care and boost patient retention.