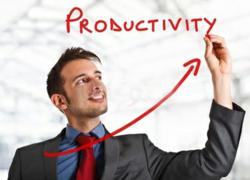 While a calendar can help with the simple act of fixing the schedule, it can be done more efficiently with a physical therapy scheduling software.
Denville, NJ (PRWEB) June 19, 2013
"Every physical therapist needs a sidekick. Just like an IT person needs a computer or a singer needs a microphone, a physical therapist needs an electronic medical record. He or she may not recognize it at first because of the old ways of doing things in a practice, but the truth is, sticking to 'tradition', will make many things done inefficiently," Chhoda explained.
In the simple act of scheduling patients of physical therapy, there are times that cancellation happens, no matter how patients try to avoid it. When it happened, there is a big chance of forgetting about the cancelled schedule because of a busy day. Hence, there will be days where there are no patients, and there will be days when there are just too many. Although a calendar can help with the simple act of fixing a schedule, it will be more effective and more efficient when it is associated with a physical therapy scheduling software.
Chhoda said that other common instance is checking the medical history of a patient. Determining what medications the patient has taken or what previous treatments has already been done, are some of the important things a practitioner or staff should take note of. These kind of situations can be easily monitored and answered in one glance by using EMR. It significantly drops the risk of repeating treatments or giving therapy that is not necessary or can even be dangerous to the patient. EMR has the record of everything that a physical therapy practice could ever know about a patient.
"EMR is the perfect sidekick of every medical practitioners, physical therapist included, because it is able to do a number of different things – track referrals, monitor incoming patients, and determine where new facilities are required. It can also help staff improve their customer service, and increase their productivity," Chhoda added.
With EMR, physical therapists no longer have to worry about the mundane things. They only need to focus on their patients and make them feel better. EMRs will be implemented and required by next year because of the many benefits it can give to health care practitioners. Its ability to do physical therapy documentation as well as billing process adds to efficiency and increased productivity of both the staff and the whole physical therapy business.
Chhoda's office can be reached by phone at 201-535-4475. For more information, visit the website at http://www.emrnews.com.
About Nitin Chhoda
Nitin Chhoda PT, DPT is a licensed physical therapist, a certified strength and conditioning specialist and an entrepreneur. He is the author of "Physical Therapy Marketing For The New Economy" and "Marketing for Physical Therapy Clinics" and is a prolific speaker, writer and creator of products and systems to streamline medical billing and coding, electronic medical records, health care practice management and marketing to increase referrals. He has been featured in numerous industry magazines, major radio and broadcast media, and is the founder of Referral Ignition training systems and the annual Private Practice Summit. Chhoda speaks extensively throughout the U.S., Canada and Asia. He is also the creator of the Therapy Newsletter and Clinical Contact, both web-based services to help private practices improve communication with patients, delivery better quality of care and boost patient retention.