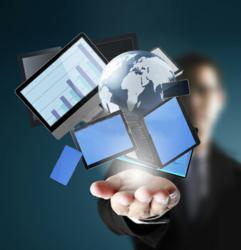 This saved time and money can be used in giving more time for patients' needs and the saved revenues can be used to provide better services for patients as well.
Denville, NJ (PRWEB) January 10, 2013
Modern technology has given birth to many comforts in the field of communication and everyday living. Currently, professional physical therapy practitioners are taking advantage of available technology today to improve not just the way they provide health care for their patients but also how to cut costs and maximize their time. New research has shown that using physical therapy software can provide the solutions doctors need in providing optimum care for their patients.
For years, American scientists and doctors are focused in developing some of the most advanced medical tools in the goal of providing the best health care possible for patients. Yet as advanced as these diagnostic and treatment tools are, keeping track of a patient's medical record was mostly done in the traditional pen and paper. Research has shown that this tends to take valuable time and adds overhead costs for private practitioners; time and money that should have been used in providing a better service for their patients.
One popular website is aiming to change this, particularly in the field of physical therapy. Nitin Chhoda, a doctor of physical therapy is an advocate in the use of physical therapy EMR to provide patients with the optimum health care they deserve. In his website, Chhoda shows that using EMR (electronic medical record) in physical therapy management will save more time for private practitioners and cut their overhead costs dramatically. This saved time and money can be used in giving more time for patients' needs and the saved revenues can be used to provide better services for patients as well.
According to one recent report, physical therapy professionals say that their overall efficiency has increased when they started to implement the use of physical therapy software. Check out this report from the New York Times:
"To proponents, electronic health records, when thoughtfully set up and deployed, are a modern tool to improve care and help curb costs. They hold a patient's health history, medications, lab tests and, when connected to databases, treatment guidelines. The potential benefits include fewer unnecessary tests, reduced medical errors and better care so patients are less likely to require costly treatment in hospitals."
This provides physical therapy professionals key insights of why they would like to invest and gradually shift to a system that uses EMR for physical therapy services. If they want to provide the best services possible for their patients that will lower their overhead costs at the same time, a reliable and useful physical therapy documentation software will help make their careers soar and their patients going home healthy and happy.
Chhoda's office can be reached by phone at 201-535-4475. For more information, visit the website at http://www.emrnews.com.
ABOUT NITIN CHHODA
Nitin Chhoda PT, DPT is a licensed physical therapist, a certified strength and conditioning specialist and an entrepreneur. He is the author of "Physical Therapy Marketing For The New Economy" and "Marketing for Physical Therapy Clinics" and is a prolific speaker, writer and creator of products and systems to streamline medical billing and coding, electronic medical records, health care practice management and marketing to increase referrals. He has been featured in numerous industry magazines, major radio and broadcast media, and is the founder of Referral Ignition training systems and the annual Private Practice Summit. Chhoda speaks extensively throughout the U.S., Canada and Asia. He is also the creator of the Therapy Newsletter and Clinical Contact, both web-based services to help private practices improve communication with patients, delivery better quality of care and boost patient retention.