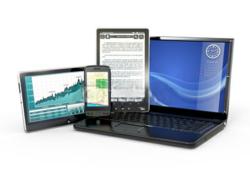 Just because a more expensive EMR system costs more does not necessarily mean that it will have superior performance and capabilities compared to those that cost less.
Denville, NJ (PRWEB) June 11, 2013
When searching for the best physical therapy EMR, practitioners and office managers should look at a few different criteria. The idea that must come first to mind is asking themselves if the EMR software addresses the basic requirements.
Chhoda says physical therapy software should provide at least three different primary functions such as allowing practice owners to submit reimbursement claims online to expedite cash flow, providing complete patient documentation, and, maintaining a client health record that enables clinicians to provide superior care to their clients.
The second important aspect that physical therapists should examine is the cost versus the additional benefits they get from the software. According to Chhoda, not all expensive EMR system meant superior performance and capabilities compared to those that cost less. Examining all EMR features compared to the cost as well as its benefits to the practice is important.
Hardware is another factor that practice owners should examine. Whether the hardware is hosted by a vendor or housed on-site, examining the cost of hardware is also important when choosing a physical therapy software. Chhoda says, "For vendor supplied installs, the web-based functions will be maintained on the company's servers, but clinics will need to purchase laptops or tablets to access the EMR, along with routers, cables, servers and terminals. The cost is actually different for a practice that will maintain electronic medical records on-site."
Last but not the least, Chhoda noted that practice owners should look at the cost of the technical support and maintenance of the physical therapy documentation software they are about to purchase. He says that clinician should look at the availability of the support people before committing themselves to a physical therapy software program.
Choosing a physical therapy software can be a long process but researching and analyzing are important in choosing the best physical therapy EMR software. Remembering what to look for is essential when deciding and understanding the EMR system. Sometimes, spending a little more could not actually harm the practice but make it more profitable.
Chhoda's office can be reached by phone at 201-535-4475. For more information, visit the website at http://www.emrnews.com.
ABOUT NITIN CHHODA
Nitin Chhoda PT, DPT is a licensed physical therapist, a certified strength and conditioning specialist and an entrepreneur. He is the author of "Physical Therapy Marketing For The New Economy" and "Marketing for Physical Therapy Clinics" and is a prolific speaker, writer and creator of products and systems to streamline medical billing and coding, electronic medical records, health care practice management and marketing to increase referrals. He has been featured in numerous industry magazines, major radio and broadcast media, and is the founder of Referral Ignition training systems and the annual Private Practice Summit. Chhoda speaks extensively throughout the U.S., Canada and Asia. He is also the creator of the Therapy Newsletter and Clinical Contact, both web-based services to help private practices improve communication with patients, delivery better quality of care and boost patient retention.