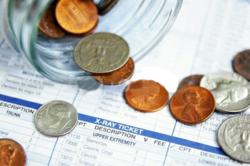 Electronic medical records help in pinpointing accuracy and discovering the efficacy of the system.
Denville, NJ (PRWEB) July 27, 2012
"Electronic medical records for today's private practice, particularly for physical therapy business, are more than just a physical therapy billing software. They provide valuable information that private practice owners can use to market their business, track new patients and referrals, and expedite the billing and payment process," Chhoda, being a private practice owner and therapist himself, says.
By 2014, President Obama is implementing EMR as part of his economic plan. It is important for a physical therapist to understand this latest physical therapy technique and documentation as soon as possible, in order to prevent any major mistakes as modernization of physical therapy billing approaches.
Electronic medical records provide physical therapists with the means to access a patient's complete medical record, including treatments, procedures and prescriptions obtained from other medical professionals.
EMR system will be very beneficial in accessing patient information in the event of a natural disaster. It also provides ongoing documentation even when a physical therapist retires, relocates or dies. Significant savings are possible when the cost of paper records and the space to store them are eliminated.
Physical therapists who utilize the use of EMR will have more time in marketing their practice to increase referrals. Electronic medical records help in pinpointing accuracy and discovering the efficacy of the system. EMRs provide the technology to improve profitability across multiple levels, allowing practice owners to cut costs, increase productivity and boost profits. This will be a great part of a physical therapy business plan.
Chhoda's office can be reached by phone at 201-535-4475. For more information, visit the website at http://www.nitin360.com.
ABOUT NITIN CHHODA
Nitin Chhoda is a licensed physical therapist, a doctor of physical therapy, and a certified strength and conditioning specialist. He's the author of "Total Activation: The New 5 Step Fitness Mantra" and "Marketing for Physical Therapy Clinics." He's been featured in numerous industry magazines, major radio and broadcast media, and is the founder of Referral Ignition training systems, Private Practice Summit, the Private Practice Formula and the Private Practice Mastermind group. Chhoda speaks extensively throughout the U.S., Canada and Asia. He's the creator of the Therapy Newsletter, along with Clinical Contact, a web-based service that boosts patient arrival rates.