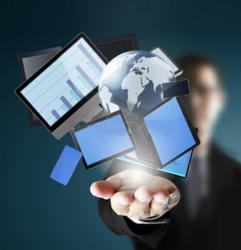 One of the most useful blogs talked about the positive impact electronic medical records have on the productivity of a physical therapy practice.
Denville, NJ (PRWEB) February 08, 2013
"There are blogs on the website that explain the importance of utilizing technology like electronic medical records, and the many ways it can help a physical therapy business. Recently, we added new post that helps practitioners understand what they need and how to maximize the use of electronic medical records," said Chhoda. There are also many useful blogs on many kinds of physical therapy software. Some blogs discuss where the future of these kinds of software programs are which will take the improvement of the industry.
Chhoda added that the website also has articles about the importance of automation and other technology in the physical therapy marketplace. Some topics are about what an ideal physical therapy practice would look like and some are about how federal regulations impact the use of some of the technology. There are writers who dive into healthcare issues and write how clients may feel about them. Other articles discuss the uses of billing software and physical therapy management. While others even explains how to create an in-house medical billing system. There are segments that explain the details of key parts of physical therapy documentation.
"The articles or blogs in the website are very useful, well written and interesting. It explains why medical coding is a necessity in our modern times, a topic that all practitioners should know about," Chhoda noted. According to him, there are important financial considerations to review when looking at physical therapy, and there is a certain blog post that talks about the bottom line and financial issues of physical therapy documentation. Explaining the best software and what to look for in a software for physical therapy management was also featured, which has been interesting and helpful to many practice owners. One of the most useful blogs talked about the positive impact electronic medical records have on the productivity of a physical therapy practice. There are many other articles in the website that can be very useful to practitioners especially those who are still starting and growing.
Chhoda's office can be reached by phone at 201-535-4475. For more information, visit the website at http://www.emrnews.com.
ABOUT NITIN CHHODA
Nitin Chhoda PT, DPT is a licensed physical therapist, a certified strength and conditioning specialist and an entrepreneur. He is the author of "Physical Therapy Marketing For The New Economy" and "Marketing for Physical Therapy Clinics" and is a prolific speaker, writer and creator of products and systems to streamline medical billing and coding, electronic medical records, health care practice management and marketing to increase referrals. He has been featured in numerous industry magazines, major radio and broadcast media, and is the founder of Referral Ignition training systems and the annual Private Practice Summit. Chhoda speaks extensively throughout the U.S., Canada and Asia. He is also the creator of the Therapy Newsletter and Clinical Contact, both web-based services to help private practices improve communication with patients, delivery better quality of care and boost patient retention.