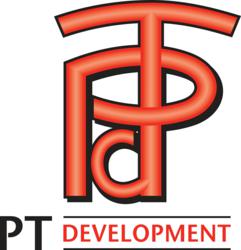 PTD is extremely proud of EIM's innovative vision for the future of physical therapy clinical education.
Louisville, KY (PRWEB) February 01, 2012
PT Development, a Louisville-based private equity company, today announced that one of its startup companies, Evidence In Motion (EIM), recently launched a new clinical education internship program. The new program, called the Clinical Excellence Network (CEN), is designed to standardize the curriculum, training, performance evaluation and development of physical therapists who have reached the clinical internship stage of their career.
The CEN places physical therapy students from participating academic institutions in highly structured programs at host EIM Network Partner clinical practices or affiliates for a period of one year. Once placed, physical therapy interns will receive standardized hands-on and online training. To ensure consistency, participating sites utilize highly trained faculty, implement the standardized CEN curricula, conduct the curricula in sequence, and adhere to strict reporting and monitoring systems.
According to PT Development CEO Larry Benz DPT, MBA, the current model of clinical education is outdated and needs decisive reform. "We're seeing highly variable and inconsistent outcomes. That begins with the clinical education model," states Benz. "The healthcare environment has changed considerably. We have to adapt the clinical model to the changes that have occurred."
The first University to join the CEN is Rocky Mountain University of Health Professions (RMUoPH). On January 9, 2012, twenty physical therapy students from RMUoPH were assigned to one of the six participating EIM Network Partner practices:

Texas Physical Therapy Specialists (Austin and San Antonio, Texas)
Colorado Physical Therapy Specialist (Fort Collins, Colorado)
Keesler AFB (Biloxi, Mississippi)
Benchmark PT (Atlanta, Georgia)
PT Central (Norman, Oklahoma)
The founders of PTD's startup consider the CEN a priority and will play a huge role in both creating and sustaining the necessary conditions to ensure the CEN is a win-win-win for the universities, partners and students. EIM considers its primary role to maintain high-quality, standardized curricula across the CEN and continually monitor the system to ensure intern progress is achieved. EIM will also be responsible for securing Network Partner sites and coordinating with the academic program counselors to facilitate placement.
"In recent years, physical therapy has been characterized by very positive post-graduate educational reforms," says Benz. "With the adoption and implementation of a new clinical internship model, as an industry, we will be able to close the standards gap that currently exists between post-graduate and clinical education. PTD is extremely proud of EIM's innovative vision for the future of physical therapy clinical education."
###