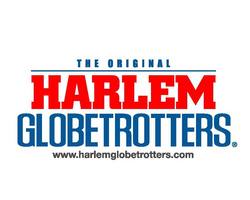 At PTPA Media, we are proud to play a role in certifying products that families can trust
(Vocus) November 10, 2010
The world famous Harlem Globetrotters, who have entertained over a 132 million fans of all ages during more than eight decades of touring, have become the first live-event entertainers to earn the coveted Seal of Approval from Parent Tested, Parent Approved (PTPA). The PTPA Media™ Seal of Approval is internationally recognized as a leader in certifying consumer products, websites and services for quality, effectiveness and value.
The Globetrotters were among many candidates from across North America competing to earn the PTPA™ Seal. Independent parent volunteers evaluated the Globetrotters during their 2010 tour and decisively named the team's live show a winner based on its wholesome family entertainment content and high quality of production.
"At PTPA Media, we are proud to play a role in certifying products that families can trust," said Sharon Vinderine, president and founder of PTPA Media Inc. "The Globetrotters' ability to keep both parents and children laughing and smiling throughout their show was equally as impressive as their amazing athletic ability. Deservingly, the Globetrotters' show is the first live-event to earn the PTPA Seal and we are honored that they trusted us with their legendary show."
Sponsored by Campbell Soup Company, Howard Johnson Hotels, America's Best Contacts and Eyeglasses, Greyhound Lines and Spalding, the Original Harlem Globetrotters will tip-off their 85th consecutive year on Dec. 26 with their 2011 "4 Times the Fun" World Tour, continuing a world famous tradition of ball handling wizardry, basketball artistry and one-of-a-kind family entertainment that continues to thrill fans of all ages.
Throughout their history, the Globetrotters have showcased their iconic talents in 120 countries and territories on six continents, often breaking down cultural and societal barriers while providing fans with their first-ever basketball experience. Proud inductees of the Naismith Memorial Basketball Hall of Fame, the Globetrotters have entertained hundreds of millions of fans—among them popes, kings, queens, and presidents—over more than eight thrilling decades.
For the latest news and information about the Harlem Globetrotters, and to purchase tickets to a Globetrotters' show near you, visit the Globetrotters' official Web site
PTPA Media Inc. provides an objective framework for appraising and promoting new products designed to enrich family living. The company's mission is to marry innovative companies with discerning consumers, to improve consumer access to quality products and services for their families and homes.
###