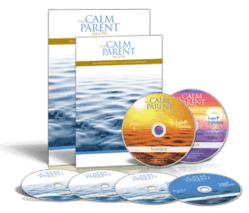 Westbrook, Maine (PRWEB) April 19, 2012
The Calm Parent: AM & PM was created by renowned family therapist Debbie Pincus, MS LMHC. For more than 25 years, parents and caregivers have been working with Pincus to learn how to stop yelling, nagging, and doing too much for their kids—as well as how to get their parental authority back. "Calm is contagious," says Pincus, "and so is anxiety." In her program, The Calm Parent AM & PM, she shows parents how to stop screaming, overreacting and taking their child's behavior personally. She also teaches parents how to remain calm even in the most stressful situations with their kids.
The program was among many product entries from across North America competing to earn the PTPA™ Seal. Independent parent volunteers evaluate products in their own homes to ensure that PTPA winners are chosen based on merit and consumer experience.
Being honored with the influential Seal of Approval from PTPA Media Inc. is a huge achievement for a product geared to families, children or parents. "We are thrilled to have won the Seal of Approval from PTPA," says Steve Anderson, founder and CEO of Legacy Publishing Company. "Our mission is to improve the lives of parents and families across North America. We've been doing just that for the last decade with parenting programs like our highly-acclaimed Total Transformation Program, The Total Focus Program for kids with AD/HD, The ODD Lifeline, and The Complete Guide to Consequences, to name some of our best-known. We know that The Calm Parent: AM & PM is already helping parents to raise their kids more effectively, and this prestigious award is further testament to the fact."
"At PTPA Media, we are proud to play a role in certifying innovative products that families can trust," says Sharon Vinderine, CEO and founder of PTPA Media Inc. "When consumers search for our Seal of Approval on product packaging and web sites, they are essentially searching for validation from their peers. Their peers will have objectively tested and approved these products based on their performance in a real life environment. That type of resource for families is priceless."
***
Legacy Publishing Company, the publisher of EmpoweringParents.com, is America's premier producer of personal development programs for families. For more information or to schedule an interview with one of Legacy's experts, please contact Nathan O'Leary at 207-856-5600 x 3013 or nso(at)legacypublishingcompany(dot)com