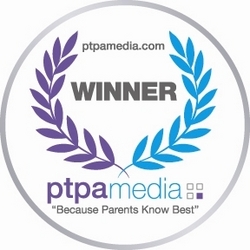 When it comes to products for the family, who better to rate the product than the actual families themselves
Toronto, ON (PRWEB) September 1, 2009
Continually on the search to discover products that improve the quality of family life, PTPA Media - a company that awards their industry Renowned Parent Tested Parent Approved Seal - is proud to announce the parenting product winners for Fall 2009.
A total of 34 products earned the highly sought-after award because after being tested by the parent evaluators they proved to be quality products worthy of a parents recommendation.
"During these more trying economic times, families want to ensure that they are getting the best quality and value for their dollar. The PTPA Media Seal of Approval on a products packaging indicates to consumers that other families have tested this product in a home environment and it has earned their approval.
"When it comes to products for the family, who better to rate the product than the actual families themselves" says Sharon Vinderine, Founder of PTPA Media. "PTPA has developed an industry-leading evaluation system and we are proud to put our seal on these incredible products. We hope when parents shop and see our PTPA seal on products they will rest assured they are getting a quality and dependable product."
Winners of the Fall 2009 Product call included:

Bravado Designs Essential Nursing Bra Tank
Body Silk Seamless Nursing Bra
Kids Fly Safe - Child Aviation Restraint System
Cisco Media Hub
Cloud B Polar Cuddle Cub
Cloud B Bamboo Lullabug
Cloud B Bamboo Lullawrap
Cloud B Bamboo Burp Cloths
Cloud B Gentle Giraffe
College Woodwork Fine Crafted Nursery and family Furniture
Delta Children's Products Disney Fairies Three-Tier Organizer
Easy Expression Bustier for Nursing moms
FrogDogMedia LLC istorytime Application
Gamewright Toss your Cookies Game
Gamewright Too Many Monkeys Game
Gamewright Ring-O Flamingo Gam
HEXBUG Ant
Innovative Toys Scare Me Nots
Alyson Schafer's Honey I wrecked the Kids book
Kinderspirit Creations Potty Praiser
Knowledge Adventures Mathblaster
Knowledge Adventures Jumpstart.com
Mini mioche Organic Baby and toddler Clothes
NETGEAR Inc Wireless - N 300 Router with Live Parental Controls
Parenting Tools and Toys Pacifier B Gone
PARROT Zikmu
Parrot Mini Chic
Specially Made Gifts 3 Tiered Diaper Cake
The Baby Einstein Company World Music DVD 10th Anniversary Edition
Tsitah Threads Toddler Bandana
Two Tinas Personalized My Name Blankets
Wild Planet Crayon town
Wild Planet Hyperblast
Wild Planet 1-2-3 Stomp
Wild Planet Mickey's Mouse-ke-Tag
Companies across North America submitted samples during the Call for Entry in May2009 and were matched with PTPA Media's extensive database of of over 15,000 reviewers. Each product was thoroughly scrutinized by a panel of four parents in a family environment as well as daycare facilitators when applicable. For a full list of items reviewed as well as images, visit http://www.ptpamedia.com/winning_products.php
About PTPA Media
PTPA Media (Parent Tested, Parent Approved) provides an objective means to discover and appraise new products designed to enrich family living. The company's mission is to assist and educate discerning consumers by providing reliable and relevant information about exciting and quality products on the market. Products range from baby clothing, toys and accessories to parent-centric creations. The Parent Tested Parent Approved Seal is presented to companies whose products are deemed exceptional by a knowledgeable and unbiased panel of experts, including parents themselves.
###