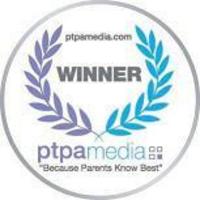 PTPA Media winners have always been judged on a particular standard with value being one of the most important criteria. This year, only a few high-end products were recognized with the remaining winners staying well below the $100 range and one winner that offered its services for free
Los Angeles, CA (PRWEB) March 16, 2009
Continually on the search to discover products that improve the quality of family life, PTPA Media - a company that awards their famed Parent Tested Parent Approved Seal - is proud to announce the parenting product winners for Winter 2009.
A total of 28 products earned the highly sought-after award because they offer parents ease, style and of course affordability yet are fun, engaging and educational for children.
"We understand that times are tough for everyone, especially for families, meaning that parents don't want to waste money trying out new products only to learn they should have bought a different brand or product all together," says Sharon Vinderine, Founder of PTPA Media. "PTPA has developed an industry-leading evaluation system and we are proud to put our seal on these incredible products. We hope when parents shop and see our PTPA seal on products they will rest assured they are getting a quality and dependable product."
For a full list of items reviewed, visit PTPA Media Winter 2009 Winners.
Clothing/baby wear(baby and toddler):
-West Coast Baby Kimono: Retail $12-$55
-Simply Colors:Retail $20
-SwaddleKeeper: Retail $28-$36
-Beba Bean Knit Hoodie: Retail $32
-Beba Bean Sacque: Retail $33
-Muddy Buddy Rain Suit: Retail $35
Children Entertainment: DVDs/Computer Programs/ CDs/ Books/ Activities
-Max goes to Jupiter (book): Retail $16.95
-Tickle Monster Book with Mitts (book): Retail: $16.95
-Baby Mozart and Baby Beethoven DVD 10th Anniversary Special Edition (DVD): Retail $19.99
-Neatnik Saucer (activity): Retail $48.50
-Digitells Story Reader (computer program): Retail $69.95
Parenting Essentials:
-Wells Fargo's Hands on Banking® (Computer financial education Program for Kids and families): Free access download
-Freshlunches Program: Retail $5.50-$9.00
-Talk About Anything with Your Kids (book): Retail $22.95
-Cover Me Nursing Wrap: Retail $78.00
-Peapod Cuddly Wrap: Retail $84.95
Health/Baby Care Essentials:
-Aleva Naturals Breathe Easy: Retail $9.99
-MD Moms Cleansing Towelettes: Retail $12
-MD Moms Diaper Rash Cream: Retail $16
-Mustela Stelaprotect Body Milk (lotion): Retail $18
-Crane Animal Humidifier: Retail $39.99
-Q Air HealthPro Plus Air Purifier: Retail $939.00
Feeding and Bath (baby and toddler):
-Phillips AVENT Insulated Cup: Retail $6.99
-Phillips AVENT Natural Feeding Bottle: Retail $9.99 (single); $18.99 (twin pack)
-Bebe Au Lait: Retail $22.00
-Daphne Bath Seat by Childish Notions: Retail $30.00
Baby Gear:
-Babbaco Seat Cover: Retail $88.00
-Summit 360 Single: Retail $399.99
"PTPA Media winners have always been judged on a particular standard with value being one of the most important criteria. This year, only a few high-end products were recognized with the remaining winners staying well below the $100 range and one winner that offered its services for free," continued Vinderine.
Companies across North America submitted samples during the Call for Entry in December 2008 and were matched with PTPA Media's extensive database of reviewers. Each product was thoroughly scrutinized by a panel of four parents in a family environment as well as daycare facilitators when applicable. For a full list of items reviewed, visit http://www.ptpamedia.com.
About PTPA Media:
PTPA Media (Parent Tested, Parent Approved) provides an objective means to discover and appraise new products designed to enrich family living. The company's mission is to assist and educate discerning consumers by providing reliable and relevant information about exciting and quality products on the market. Products range from baby clothing, toys and accessories to parent-centric creations. The Parent Tested Parent Approved Seal is presented to companies whose products are deemed exceptional by a knowledgeable and unbiased panel of experts, including parents themselves. For more information visit http://www.ptpamedia.com.
###