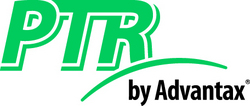 We are very pleased to offer this option to our clients
Saint Charles, IL (Vocus) September 23, 2009
Advantax Group, LLC., a comprehensive property tax consulting and software firm, announced the release of a private label version of its PTR by Advantax® property tax software for service providers that provide property tax compliance filings for their clients. The private label version allows service providers to gain brand equity by adding their company name, logo, and images to all of the pertinent screens and printed reports.
"We are very pleased to offer this option to our clients," said Michael Zak, Managing Director of Advantax Group's software business. "The ability to private label the software will help our PTR partners increase the brand equity of their own organization, enhance customer affinity and grow their property tax practice. No longer will local or regional firms need to worry about using software that advertises the names of their national competitors."
Advantax's PTR software helps service providers more effectively meet their client's needs by streamlining the property tax management function and acting as a central repository of critical data. PTR eliminates the time spent searching and maintaining this information and ensures that a consistent reporting methodology is replicated across all locations.
Mr. Zak continued, "This is just one of the many enhancements to be introduced in PTR by Advantax® 2010. The Advantax team will continue to develop the most advanced property tax technology solutions for all of our clients."
About Advantax Group, LLC
Advantax Group is a respected leader within the property tax industry because of its expertise, experience, and distinctive, personalized service. Advantax offers comprehensive property tax services across all 50 states including compliance outsourcing, consulting, and its proprietary PTR software package which helps corporations more effectively file and manage their real and personal property tax filings. Advantax is headquartered in St. Charles, IL. For more information about Advantax, please visit http://www.Advantax.com or call (630) 587-9700.
###