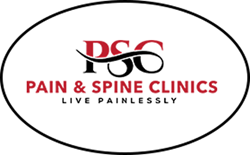 Stellate ganglion blocks are a safe, effective otupatient procedure for those suffering from PTSD!
Phoenix, Arizona (PRWEB) April 24, 2017
Pain and Spine Clinics is now offering effective PTSD treatment with stellate ganglion blocks. The outpatient procedure has been shown to be extremely effective for relieving the symptoms of PTSD for an extended period of time. Call (480) 565-7246 for more information and scheduling.
Post-traumatic stress disorder (PTSD) is a devastating condition that affects up to 30% of US veterans over time. Combat-related PTSD may affect veterans in all aspects of life. Treatments to date have consisted of both psychotherapy and pharmacotherapy.
Stellate ganglion block is a procedure that has worked extremely well for patients suffering with CRPS and facial pain. Most recently, the procedure has shown amazing results for alleviating the symptoms of PTSD. In addition, the procedure has been shown to be safe and well tolerated.
The provider at Pain and Spine Clinics is Dr. Ramin Abbasian, who is Double Board Certified and Fellowship Trained. He is an expert in minimally invasive, nonsurgical procedures. The stellate block is safe and has helped the vast majority of PTSD victims treated to be able to function better and reduce the amount of medications needed.
Along with PTSD, Dr. Abbasian also treats patients with shingles pain, RSD, and phantom limb pain as well with stellate ganglion blocks. Most insurance is accepted at the practice, which is located at 16620 N 40th Street in North Phoenix.
Appointments are readily available with the pain management doctors in Phoenix, with the practice offering over twenty five treatment options to patients including both medication and interventional procedures. Call (480) 565-7246 to find out more and schedule for treatment.