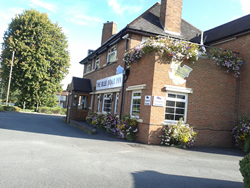 there is a confusion that exists for internet users and the pub industry because of duplicated disfunction internet pub guides
(PRWEB) September 30, 2014
The British Pub Guide Pub Rooms announces the deadline for pubs to submit their details for the first printed version of the guide for pubs. October 31st is the final day before the Pub Rooms guide is finalised ready for print.
The Pub Rooms guide has been preparing the print version for sometime following the continued requests for the guide to be in print too. The original plan was to include real ale pubs on the caravan and camping guide T-OR but there is already a vast selection of pubs on the T-OR guide provided by Pub Rooms which is now published twice a year.
Earlier in the year Pub Rooms acquired the London Pubs & Hotel guide and more recently the Fireside Pubs Guide. The intention of just having the one guide for all pubs Pub Rooms will focus on making available better details for pubs with rooms . Marketing director Andrew Maynes states "there is a confusion that exists for internet users and the pub industry because of duplicated disfunction internet pub guides. With the ease to publish digitally there is a cost and the cost is passed on to internet users who have to suffer by finding inaccurate details and information about pubs. Maynes goes on to say "there has always been a challenge to motivate pub owners to keep track of their pub's details across the internet but the scale of the task is all too often out of reach, which is the reason why there are so many pub guides with out of date information"
UK Pubs wishing to submit their details to the guide should contact pub rooms directly on 0845 388 1071
The most recent update undertaken by Pub Rooms combined with the printed version ensures all the pubs details are up to date including information on room prices and availability.