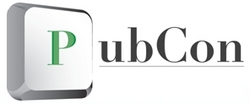 As the official hotel for PubCon Las Vegas 2010, the Wynn, with its many exciting bars and lounges, will be a great place to meet and network with fellow PubCon attendees 24 hours a day
Austin, TX (PRWEB) May 21, 2010
PubCon, the premier search and social media conference and expo, announces it has secured a special discount rate on luxury accommodations at the magnificent Wynn Las Vegas Hotel, the only casino resort in the world to receive the Mobil 5 Star, the AAA 5 Diamond, and the Michelin 5 Red ratings, for registered attendees of PubCon Las Vegas 2010 on November 8 - 11, 2010 at the Las Vegas Convention Center.
PubCon and the Wynn Las Vegas Hotel are offering a very special price of only $139 a night on a limited number of opulent suites at the Wynn.
"As the official hotel for PubCon Las Vegas 2010, the Wynn, with its many exciting bars and lounges, will be a great place to meet and network with fellow PubCon attendees 24 hours a day," said Brett Tabke, PubCon and WebmasterWorld founder and chief executive.
Register for PubCon now at low early-bird rates and then book your luxury suite at the Wynn. Accommodations at a discount nightly rate are available only to those who have registered for PubCon Las Vegas 2010. Attendees will receive a special link after you register for the conference.
PubCon registration and more information is available at http://www.pubcon.com
About PubCon
PubCon is a multi-track educational conference hosted by WebmasterWorld. PubCon events are for thought leaders and professionals Internet marketing, social media, search marketing and advertising to gather and to share best practices in the design, development, promotion and marketing of their Internet businesses and brands.
For more information about the conference, contact Brett Tabke at 512-231-8107 or brett at webmasterworld.com
In the U.K., contact Neil Marshall at 512-231-8107 ext 106 or engine at webmasterworld.com
For more details about sponsorship and exhibition opportunities, contact Strategic Marketing Director Joseph Morin at 512-231-8107 ext 104 or joe at webmasterworld.com.
###