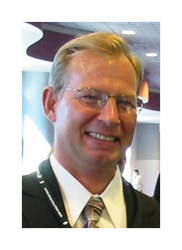 Austin, TX (PRWEB) May 03, 2012
Pubcon Las Vegas 2012, the premier social media and optimization conference, is delighted to announce a great lineup featuring some of the world's best social media marketers for an all-new section of our popular Pubcon Masters Group intensive training program.
Pubcon's new social media marketing (SMM) Masters Group track will feature workshops on Facebook and Twitter advertising optimization and marketing and other social media subjects, with HubSpot.com's self-proclaimed viral marketing scientist Dan Zarrella, BlitzLocal chief executive and Facebook marketing expert Dennis Yu, and AlisonZarrella.com interactive copywriter and social media consultant Alison Zarrella, and a special guest speaker to be announced in the coming weeks.
The next Pubcon Masters Group takes place on Monday, October 15 at the Las Vegas Convention Center, the day before the full Pubcon Las Vegas 2012 conference begins. The Pubcon Masters group is a separate event from the conference and is available only to those who reserve a space and purchase a stand-alone training day pass or the Pubcon Platinum pass.
Dan Zarrella is an award-winning social media, search and viral marketing scientist and is the author of "Zarrella's Hierarchy of Contagiousness," "The Social Media Marketing Book" and "The Facebook Marketing Book." He has a background in Web development and combines his programming capabilities with a passion for social marketing to study social media behavior from a data-backed position and teach marketers scientifically grounded best practices.
Yu is co-founder and CEO at BlitzLocal, a software company that builds social media dashboards for major brands, media, and retail companies, specializing in the intersection of local and Facebook advertising. Yu is an entrepreneur and internationally-recognized speaker in search engine marketing and all things Facebook. His areas of expertise include social media advertising and marketing, search marketing technical analysis, and pay-per-click (PPC) ad campaign development and optimization.
Alison Zarrella is an interactive copywriter and social media strategist with a strong background in advertising and marketing. She has worked with a wide variety of clients ranging from small local businesses to international brands, and is the co-author of "The Facebook Marketing Book" from O'Reilly. She currently works as a social media manager in Las Vegas while running her own social media consultancy.
Join Dan and Alison Zarrella and Yu, some of the world's leading social media marketing innovators, for the all-new Pubcon Masters Group training program SMM track.
The Pubcon Masters Group training program is a popular exclusive add-on opportunity separate from the Pubcon conference, offering a complete day of intensely focused and highly personal learning from major SMM speakers.
Only a limited number of seats are available for the Pubcon Masters Group training program, and during each previous event it has sold out early. Reserve a place now for Pubcon's all-new Masters Group training program featuring the top PPC, in-house, social media and optimization innovators.
Pubcon Masters Group registration and conference information is available at http://www.pubcon.com
About Pubcon
Pubcon is a multi-track educational conference hosted by WebmasterWorld. Pubcon, supported by the industry's leading businesses, speakers, exhibitors, and sponsors involved in social media, Internet marketing, search engines, and online advertising, offers an in-depth look at the future of technology presented by the world's top speakers in provocative cutting-edge sessions.
For more information about the conference, contact Brett Tabke at 512-231-8107 or brett at webmasterworld.com
In the U.K., contact Neil Marshall at 512-231-8107 ext 106 or engine at webmasterworld.com
For more details about sponsorship and exhibition opportunities, contact Strategic Marketing Director Joseph Morin at 512-231-8107 ext 104 or joe at webmasterworld.com