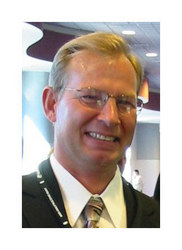 The next Pubcon Masters Group takes place on Monday, October 15 at the Las Vegas Convention Center, the day before the full Pubcon Las Vegas 2012 conference begins.
Austin, TX (PRWEB) May 07, 2012
Pubcon Las Vegas 2012, the premier social media and optimization conference, is thrilled to announce a strong lineup featuring some of the world's best organic search engine optimization (SEO) leaders for a full track of the popular Pubcon Masters Group intensive training program.
The Pubcon Masters Group organic SEO track will feature intensive day-long educational workshops featuring Trackur chief executive Andy Beal, Joe Laratro, president of Tandem Interactive, MarketMotive.com SEO faculty chair Todd Malicoat, and Michael Gray, president of Atlas Web Service.
The next Pubcon Masters Group takes place on Monday, October 15 at the Las Vegas Convention Center, the day before the full Pubcon Las Vegas 2012 conference begins. The Pubcon Masters group is a separate event from the conference and is available only to those who reserve a space and purchase a stand-alone training day pass or the Pubcon Platinum pass.
Popular Pubcon speaker Beal is an internationally-renowned consultant, author, and speaker specializing in online reputation management and Internet marketing. Considered one of the world's most respected reputation management experts, Beal has worked with many brand-leaders including Motorola, GlaxoSmithKline, Lowes, and NBC. His advice is trusted by ABC News, BusinessWeek, Inc. magazine, USA Today, and Forbes, among others. Beal's current projects include his book "Radically Transparent: Monitoring & Managing Reputations Online," his blog Marketing Pilgrim, GuestComment and Trackur's various social media monitoring tools.
Laratro has a background rich in online marketing experience and a technical background dating back to the mid 1980s when he ran a bulletin board system (BBS) out of his parents' house while in middle school. Laratro is a recognized and leading expert in the search engine marketing industry and currently sits on the advisory board for Pubcon and serves as the president for the South Florida Interactive Marketing Association (SFIMA). Laratro will bring his unique cutting-edge organic SEO vision and business strategy to the Pubcon Masters Group training program.
Malicoat brings more than a decade of Internet marketing experience to the Pubcon Masters Group, along with over five years experience as a leading executive-level search marketing management consultant. Malicoat's skills have helped many large firms including Public Broadcasting Service (PBS.org), Meredith Corporation, Thomas Industrial, Rasmussen College, Real Networks, and other large brands. He has been cited by Inc. magazine, The Sydney Herald, Website Magazine, The New York Post, Infoworld, and many other media outlets for his expertise on search, reputation management, social media, and other Web-related issues.
Gray, a long-time Pubcon favorite, became involved in Web development and website management in 1998. Gray was webmaster for a major specialty retailer, helping create their website presence and growing their online sales from less than $10,000 a month to over $25 million in annual Web sales. Gray has been involved with affiliate marketing campaigns for several years, does consulting work on a variety of topics such as SEO, social media and blog management, and has been interviewed for SEO articles with CNET and Forbes.com.
Register today and take advantage of a great opportunity to join top optimization thought leaders Beal, Laratro, Malicoat, Gray for the Pubcon Masters Group training program organic SEO track.
The Pubcon Masters Group training program is a well-attended exclusive add-on opportunity separate from the Pubcon conference, offering a complete day of highly focused and personal learning from major organic SEO industry leaders.
Only a limited number of seats are available for the Pubcon Masters Group training program, and during each previous event it has sold out early. Reserve a place now for Pubcon's all-new Masters Group training program featuring the top pay-per-click (PPC), in-house, social media and optimization innovators.
Pubcon Masters Group registration and conference information is available at http://www.pubcon.com.
About Pubcon
Pubcon is a multi-track educational conference hosted by WebmasterWorld. Pubcon, supported by the industry's leading businesses, speakers, exhibitors, and sponsors involved in social media, Internet marketing, search engines, and online advertising, offers an in-depth look at the future of technology presented by the world's top speakers in provocative cutting-edge sessions.
For more information about the conference, contact Brett Tabke at 512-231-8107 or brett at webmasterworld.com.
In the U.K., contact Neil Marshall at 512-231-8107 ext 106 or engine at webmasterworld.com.
For more details about sponsorship and exhibition opportunities, contact Strategic Marketing Director Joseph Morin at 512-231-8107 ext 104 or Joe at webmasterworld.com.