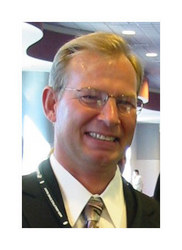 We're honored to have Raven Internet Marketing Tools as a Gold Sponsor for Pubcon Las Vegas 2012
Austin, TX (PRWEB) May 15, 2012
Raven Internet Marketing Tools has been a strong supporter of Pubcon, the premier social media and search conference, through numerous sponsorships and exhibiting, and we're excited to announce that Raven will be back at Pubcon Las Vegas 2012 as a major Gold Sponsor on October 15 - 19 at the Las Vegas Convention Center.
Raven Internet Marketing Tools will have a major presence at Pubcon Las Vegas 2012, including a fully-staffed exhibit hall area with representatives at the ready to answer your questions about the company's increasingly popular online platform for managing Internet marketing campaigns, continuing a partnership Raven began with Pubcon in 2009.
"We're honored to have Raven Internet Marketing Tools as a Gold Sponsor for Pubcon Las Vegas 2012," said Pubcon and WebmasterWorld founder and chief executive Brett Tabke. "Raven's rapidly growing online marketing tools will be a major draw for the tech-savvy innovators who make up Pubcon's audience, and having Raven back as a Gold Sponsor is a win-win situation for everyone at both Pubcon and Raven," Tabke added.
"Pubcon is still the most comprehensive conference to learn beginning and advanced Internet marketing techniques and to network with the best in the business," said Raven co-founder and director of product innovation Jon Henshaw. "Raven was born from ideas and conversations I had at Pubcon years ago, and I'm proud to be able to sponsor it again this year," Henshaw added.
Raven offers a far-reaching suite of Internet marketing tools for managing search engine optimization (SEO), pay-per-click (PPC), contact relationship management (CRM) and social media campaigns, designed to help both agencies and consultants research, manage and report on their work more efficiently.
During Pubcon Las Vegas 2012 representatives from Raven will be available in the exhibit hall at Raven's always-popular booth to demonstrate its powerful real-time Internet marketing platform. Both Henshaw and Raven communications director Arienne Holland will be speaking on session panels during Pubcon this October.
Pubcon Gold Sponsor Raven offers a 30-day free trial of its online platform. Find more information about Raven's Internet marketing toolset at http://raventools.com
"We're thrilled to once again have Raven Internet Marketing Tools as a Gold Sponsor and exhibitor at Pubcon Las Vegas 2012, and look forward to joining Henshaw and the Raven team for a fantastic search and social media conference in the entertainment capital of the world this October 15 - 19," Tabke added.
Pubcon Masters Group registration and conference information is available at http://www.pubcon.com
About Pubcon
Pubcon is a multi-track educational conference hosted by WebmasterWorld. Pubcon, supported by the industry's leading businesses, speakers, exhibitors, and sponsors involved in social media, Internet marketing, search engines, and online advertising, offers an in-depth look at the future of technology presented by the world's top speakers in provocative cutting-edge sessions.
For more information about the conference, contact Brett Tabke at 512-231-8107 or brett at webmasterworld.com
In the U.K., contact Neil Marshall at 512-231-8107 ext 106 or engine at webmasterworld.com
For more details about sponsorship and exhibition opportunities, contact Strategic Marketing Director Joseph Morin at 512-231-8107 ext 104 or joe at webmasterworld.com