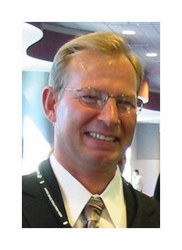 Shak is a fantastic speaker and a great Pubcon and WebmasterWorld success story who will share the story of his pivotal role in Spotify's meteoric rise to the top
Austin, TX (PRWEB) July 18, 2012
Pubcon, the premier social media and optimization conference, is thrilled to announce a major keynote address by Shakil (Shak) Khan, head of special projects at social journal start-up Path and well-known former head of special projects at Spotify, to take place during Pubcon Las Vegas 2012 on October 15 – 18 at the Las Vegas Convention Center.
Shakil Khan — known as Shak — was instrumental in the growth of phenomenally popular online music service Spotify, and has been a longtime contributor to WebmasterWorld.com as well as an early Pubcon supporter.
"Shak is a fantastic speaker and a great Pubcon and WebmasterWorld success story who will share the story of his pivotal role in Spotify's meteoric rise to the top of the streaming music industry and his social media insight in his present role at Path, and we're happy to have him as a keynote speaker for Pubcon Las Vegas 2012," said Pubcon and WebmasterWorld founder and chief executive Brett Tabke.
Khan was an early investor in Spotify, where he has retained a role as an adviser to co-founder and chief executive Daniel Ek, and he is certain to light up Pubcon Las Vegas 2012 with his keynote presentation in October.
Register for Pubcon Las Vegas 2012 and join Khan along with additional top speakers including Dr. Robert Cialdini, professor emeritus of psychology and marketing at Arizona State University, social psychologist, and author of the bestselling book "Influence: Science & Practice," Google head quality control engineer and webspam team leader Matt Cutts, and more than 200 other leading social media and search speakers for a week in sunny Las Vegas.
Join Khan and thousands of the most tech-savvy attendees for a week of new media and search marketing insights led by more than 200 of the world's best speakers in a stellar lineup featuring over 130 sessions and at least nine cutting-edge topic tracks, along with a full day of optional Pubcon Masters Group training in the entertainment capital of the world.
Learn more and register at http://www.pubcon.com
About Pubcon
Pubcon is a multi-track educational conference hosted by WebmasterWorld. Pubcon, supported by the industry's leading businesses, speakers, exhibitors, and sponsors involved in social media, Internet marketing, search engines, and online advertising, offers an in-depth look at the future of technology presented by the world's top speakers in provocative cutting-edge sessions.
For more information about the conference, contact Brett Tabke at 512-231-8107 or brett at webmasterworld.com
In the U.K., contact Neil Marshall at 512-231-8107 ext 106 or engine at webmasterworld.com
For more details about sponsorship and exhibition opportunities, contact Strategic Marketing Director Joseph Morin at 512-231-8107 ext 104 or joe at pubcon.com